A. (Ale) Smidts
Full Professor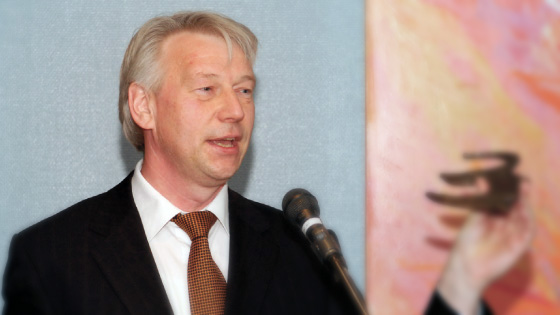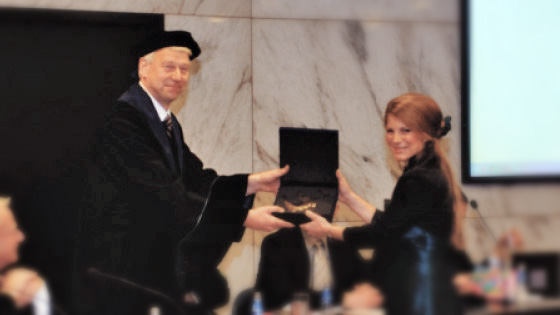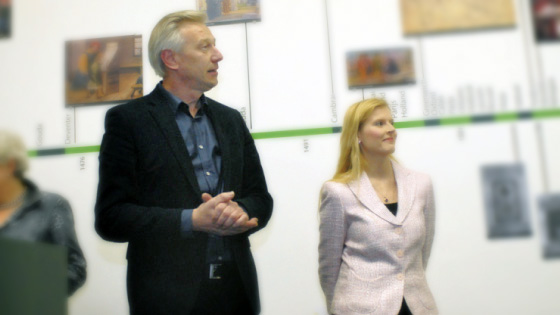 Professor of Marketing Research
Programme:

Marketing
ERIM Membership:

Fellow ERIM, affiliated since 1999
Profile
Ale Smidts is a professor of marketing research and chair of the Department of Marketing Management, Rotterdam School of Management, Erasmus University (RSM).

Professor Smidts is director of RSM's Erasmus Center for Neuroeconomics. He is the former scientific director of ERIM (2004-2011) and the former dean of RSM Research. He is a board member of the Social Science Division (MAGW/NWO) of the Netherlands Organisation for Scientific Research (NWO) since 2012.

Professor Smidts current research focus is decision neuroscience and neuromarketing, including the neural processes underlying consumer decision making and social influence. His research involves collaboration with neuroimaging specialists from the Donders Institute for Brain, Cognition and Behaviour at Radboud University in Nijmegen.

An additional research focus – part of the EU-funded xDELIA project – is emotions and financial decision-making.

His work on decision neuroscience has appeared in Psychological Science, the Journal of Economic Psychology, Marketing Letters and in major journals in the field of neuroscience such as Social Cognitive & Affective Neuroscience, the Journal of Neuroscience, Nature Reviews Neuroscience and Neuron.

His previous work on behavioral decision making, risk attitudes and persuasive communication has appeared in major journals in the field of management such as Management Science, the Academy of Management Journal, Marketing Science, the International Journal of Research in Marketing, Journal of Consumer Psychology and the Journal of Consumer Research.
Work in progress

(2)
Smidts, A., Hsu, M, Sanfey, A.G., Boksem, M.A.S., Ebstein, R.B., Huettel, S.A., Kable, J.W., Karmarkar, U.M., Kitayama, S., Liberzon, I., Knutson, B., Lohrenz, T., Stallen, M. & Yoon, C (2014). Advancing Consumer Neuroscience. Marketing Letters, Accepted for publication.
Hytonen, K.A., Baltussen, G., Assem, M.J. van den, Klucharev, V.A., Sanfey, A.G. & Smidts, A. (2014). Path Dependence in Risky Choice: Affective and Deliberative Processes in Brain and Behavior. Journal of Economic Behavior and Organization, Accepted for publication.
Events

(10)
Jun 15, 2012
NeuroPsychoEconomics Conference 2012
Conference | Marketing

---

Jun 14, 2012
NPE 2012 Pre-Conference Workshop: "Advances in Neuroscientific Methods"
Conference | Marketing

---

Jun 15, 2010
Farewell Symposium in Honor of Berend Wierenga
Valedictory symposium | Marketing

---

Dec 10, 2009
ERIM Awards Ceremony 2009
ERIM Institute Event |

---

Oct 29, 2009
ERIM's Second Lustrum: 'Dual impact of management research'
ERIM Institute Event |

---

Mar 26, 2008
The Impact of Research: Advice on your Publication Strategy
ERIM Institute Event |

---

Feb 19, 2008
Take your responsibility and let you inform about EU grants!
ERIM Grant Workshop |

---

Sep 5, 2007
ERIM Achievements and Challenges 2003-2010 (MKT Programme)
ERIM Institute Event | Marketing

---

Jun 27, 2007
Invitation: Official Opening Erasmus Behavioural Lab (EBL)
ERIM Research Seminar |

---

Nov 7, 2005
ERIM Invitational Conference 2005: Keynote Speaker Richard H. Thaler
ERIM Conference Presentation | Finance

---
Visiting address
Office: T10-04
Burgemeester Oudlaan 50
3062 PA

,

Rotterdam
Netherlands
Postal address
Postbus 1738
3000 DR

,

Rotterdam
Netherlands