A.N. (Amanda) Williams
RSM - Rotterdam School of Management
Erasmus University Rotterdam
ERIM Doctoral Student
Affiliated since 2013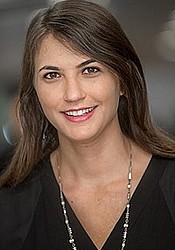 PhD Project
Systems Intervention : Case Studies in Sustainability Oriented Innovation
This PhD position is part of a new project Innovation for Sustainability – "I4S" funded under the EU "Marie Curie Action: Initial Training Networks. Project supervision at the Rotterdam School of Management, Erasumus Universiteit Rotterdam will be provided by Prof. Gail Whiteman, Prof. Jan van den Ende and Dr Steven Kennedy. Further available positions across eight universities within this network can be found at; http://www.eabis.org/projects/project-detail-view.html?uid=42
This PhD position shall focus upon research with corporate front-runners of sustainability. Whilst meeting the demands of Corporate Sustainability remains a new and novel task for most companies, for some it has now long formed part of their everyday thinking and corporate strategy. These sustainability front-runners have become relatively experienced at Sustainable Innovation (SI) and are using it to great effect to meet both environmental and social challenges and achieve commercial success.
This position shall address the following research questions: What organizational processes trigger, enable and create barriers for transformative sustainable innovation? How does the goal of sustainability affect, modify or change internal innovation processes? Are the patterns of sustainable innovation unique to this area? What governance mechanisms appear to be most effective in facilitating sustainable innovation within firms? To what degree can a general conceptual framework for sustainable innovation be developed?
The research methodology will consist of in-depth case study analysis of 2-3 associated business partners, including a 4-10 month secondment at the WBCSD whereby co-supervision will be provided by Mr Peter Bakker. The approach of the study will primarily be qualitative using methods such as in-depth interviews, document analysis, and participant observation. ESRs will have the opportunity to interact, observe, and participate in firm-level innovation discussions and projects.
The primary cooperative industry partner for the project is the WBCSD. The WBCSD is a CEO-led organization of forward-thinking companies that galvanizes the global business community to create a sustainable future for business, society and the environment. Together with its members, the council applies its respected thought leadership and effective advocacy to generate constructive solutions and take shared action. Additional secondments will be provided by corporate front-runners in SI.
The "I4S" network will provide research training tailored to reflect the topic of the study and additional to that offered by the RSM. Furthermore workshops and summer schools will help develop the Early-Stage Researcher's capacity in terms of their knowledge of the field and their capacity to refine their research into a body of knowledge that is coherent, scientifically rigorous and at the same time relevant to the needs of the actors that are the subject of the research.
Keywords

Time frame

2013 -
Publications (2)
Book Contributions
S.P. Kennedy, G.M. Whiteman & A. Williams (2015). Sustainable Innovation at Interface: Workplace Pro-Environmental Behavior as a Collective Driver for Continuous Improvement. In The Psychology of Green Organizations. Oxford University Press
---
Address
Visiting address
Office: Mandeville Building T11-36
Burgemeester Oudlaan 50
3062 PA Rotterdam

Postal address
Postbus 1738
3000 DR Rotterdam
Netherlands