dr. A. (Anika) Stuppy MSc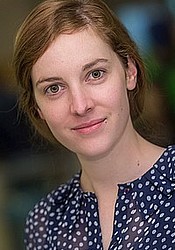 Department of Operations Management & Information Technology
Tilburg School of Economics and Management
Tilburg University
Former
ERIM PhD Candidate
Affiliated since 2013
Anika Stuppy is a fourth year PhD Candidate in Marketing at Rotterdam School of Management.
Anika studies consumers' hedonic experiences. Hence, what people feel and think while consuming products, services, or entertainment media. Within this domain, she pursues several streams of research. In one project, Anika examines why consumers with negative self-views sometimes choose to consume inferior products. Another project decodes how consumers' present hedonic enjoyment is shaped by their past experiences in a product domain. In a third stream of research, she examines consumers' enjoyment of entertainment media.
Anika holds a Diploma (Master equivalent) in Psychology with a specialization in economic and media psychology from the University of Cologne (Cologne, Germany).
---
PhD Track Essays on Product Quality
This dissertation extends existing knowledge on the perception and pursuit of product quality. Our nuanced findings identify overlooked motivational, perceptual, and structural drivers of perceived product quality. The first chapter examines an underexplored self-related motive that determines whether consumers choose inferior or superior products for themselves. We show that consumers with low self-esteem gravitate towards relatively inferior products because they strive to verify their negative self-views. The third chapter elucidates how consumer expertise, or knowledge, shapes perceptions of product quality. Specifically, we show that being knowledgeable entails benefits ("blessing of expertise") but also costs ("curse of expertise"). Knowledgeable consumers enjoy elite products more than novices, but are less able to enjoy mundane products. In the second chapter, we examine what may cause producers to release lower quality products. By examining the motion picture industry as a case study, we highlight that arbitrary industry-set constraints on product length can hinder the product development process and may cause filmmakers to release movies that fail to appeal to consumers.
Keywords

Quality, self-esteem, self-verification, self-enhancement, motion pictures, expertise, hedonic enjoyment

Time frame

2013 - 2018
Event (1)
PhD Defence
As: Contact, Speaker
---
Address
Visiting address
Warandelaan 2
5037 AB Tilburg
Postal address
PO Box 90153
5000 LE Tilburg
Netherlands