A.A. (Anna) Petruchenya
Rotterdam School of Management (RSM)
Erasmus University Rotterdam
ERIM Doctoral Student
Affiliated since 2013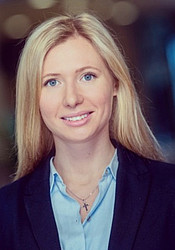 PhD Project
Essays on Cooperatives, Networks, and Social Capita
This research proposal formulates goals of the PhD project "Cooperatives, Networks and
Social capital" and highlights progress achieved until the current date. The main objective
of the proposed project is to contribute to the existing body of knowledge about
cooperative organization form. This is accomplished through studying cooperatives from
the perspective of networks and social capital. More specifically, this project separates
between early and later stages of cooperative life cycle, and thus focuses on (i)
antecedents of the network phenomena and (ii) consequences of the network phenomena.
First part of this proposal discusses formation of cooperatives from the network
perspective and offers several ways to model cooperative emergence. Second part
identifies three research themes associated with later stages of cooperative life cycle.
Finally, the relevance of the project is discussed and detailed research planning is
presented.
Keywords

Cooperatives, networks, social capital, life-cycle, member heterogeneity

Time frame

2013 -
---
Address
Visiting address
Office: Mandeville Building T10-45
Burgemeester Oudlaan 50
3062 PA Rotterdam

Postal address
Postbus 1738
3000 DR Rotterdam
Netherlands