B. (Barbara) Krug
Full Professor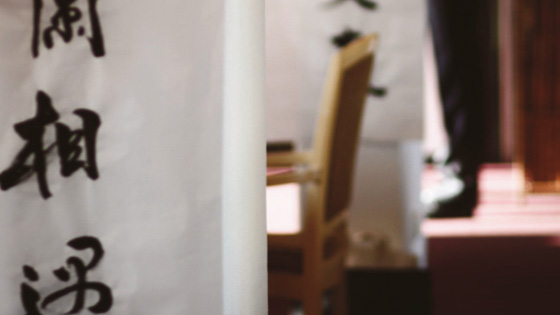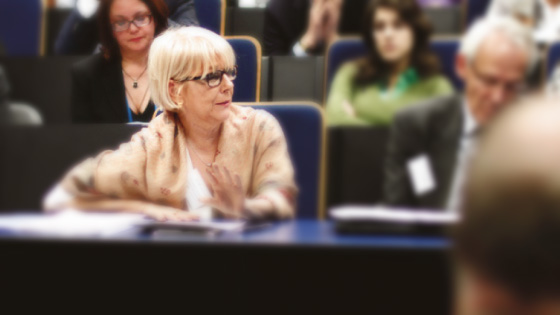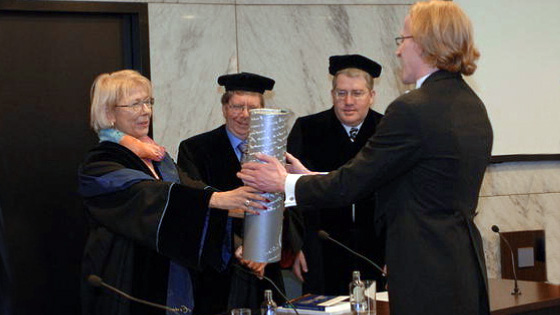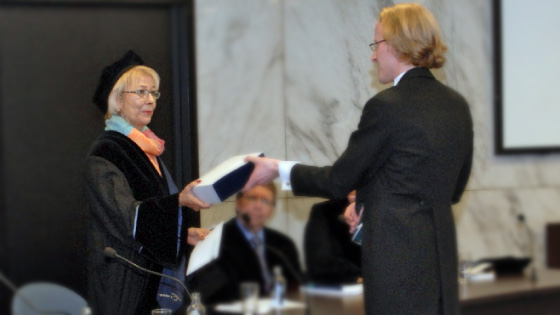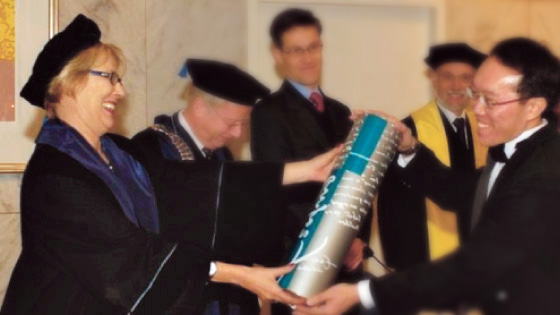 Professor of Economics of Governance
Programme:

Organisation
ERIM Membership:

Member ERIM, affiliated since 1999
ERIM Role(s):

Member ERIM Funding Advisory Board (FAB) (since 2012)
Profile
Barbara Krug is a professor of economics of governance at the Department of Organisation and Personnel Management, Rotterdam School of Management, Erasmus University (RSM).

Professor Krug's special field of interest is the Chinese economy. Her empirical research examines long-term business relations in transition economies and situations of high uncertainty in the nascent private business sector in China.

The empirical studies she has conducted have helped to establish a database of more than 200 private firms in China, enabling further investigation into the contribution of traditions and cultural differences within China to the emergence and survivability of Chinese firms.

Professor Krug''s major contribution to organisation theory lies in the area of governance, entrepreneurship and comparative business environments and her application of transaction costs and economics, public choice and contract theory for explaining the different nature of firms, as well as for the emergence of entrepreneurship and the interrelationship between norms, customs and business routines.
Work in progress
Betancourt, N. & Krug, B. (2014). Are all Changes Always for the Better? Legal Change and Institutional Strength in the Bankruptcy Law of the People¿s Republic of China. Erasmus Law Review.
Recognitions

(4)
Editorial position

(1)

Journal
Management and Organization Review
Role
Editorial Board

---

Organisation membership

(2)

Organisation
European Public Choice Society
Role
Member
URL
http://www.siaw.unisg.ch/epcs/

---

Organisation
Verein für Socialpolitik
Role
Member
URL
http://www.socialpolitik.org/

---

ERIM Awards

(1)

Name
ERIM Book Award
Year
2008
Website
http://www.erim.eur.nl/index.php?id=10022

---
Events

(11)
Aug 30, 2013
24th Conference Chinese Economic Association - Balancing China's Economy
Conference | Business-Society Management

---

Jan 23, 2013
Capitalism From Below: Markets and Institutional Change in China
ERIM Research Seminar | Organisational Behaviour & HRM

---

May 9, 2012
China?s Outward Foreign Direct Investment: Patterns, Drivers and Implications for Host Countries
ERIM Research Seminar | Business Processes

---

Feb 29, 2012
Cognitive Distance, Learning, and Obstacles to Business Success: the Experience of Chinese Companies in Germany
ERIM Research Seminar | Organisational Behaviour & HRM

---

Feb 23, 2012
Why it Pays Off Not be Mobile: the U.S. and Japanese Game Industry
ERIM Research Seminar | Organisational Behaviour & HRM

---

Oct 18, 2011
China's Investments in Africa
ERIM Research Seminar | Organisational Behaviour & HRM

---

Mar 17, 2009
A Fragile Convergence: Understanding Variation Patterns in the Enforcement of China's Industrial Pollution Law
ERIM Research Seminar | Organisational Behaviour & HRM

---

Feb 16, 2009
Political Connections in China's Market Economy
ERIM Research Seminar | Organisational Behaviour & HRM

---

Sep 4, 2007
China Research Strategies: Preliminary Results
ERIM Research Workshop | Entrepreneurship & Innovation (- 2009)

---

Oct 11, 2006
Presenting and discussing grant proposals
ERIM Grant Workshop |

---

Jul 23, 2006
Shift in governance and the emergence of a Chinese Business System | NWO Conference
Conference | Entrepreneurship & Innovation (- 2009)

---
Visiting address
Office: T08-23
Burgemeester Oudlaan 50
3062 PA

,

Rotterdam
Netherlands
Postal address
Postbus 1738
3000 DR

,

Rotterdam
Netherlands