C.L.P. (Clint) Pennings
RSM - Rotterdam School of Management
Erasmus University Rotterdam
Associate Member ERIM
Field:
Logistics & Information Systems
Affiliated since 2011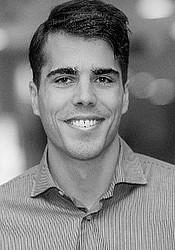 Publications (3)
Articles (2)
Pennings, C.L.P. & Dalen, J. van (2017). Integrated Hierarchical Forecasting. European Journal of Operational Research, 263 (2), 412-418. doi: http://dx.doi.org/10.1016/j.ejor.2017.04.047
Doctoral Thesis
Pennings, C.L.P. (2016, November 10).

Advancements in Demand Forecasting: Methods and Behavior.

Erasmus University Rotterdam (136 pag.) (Rotterdam: Erasmus Research Institute of Management (PhD Serie 400)). Prom./coprom.: prof.dr. L.G. Kroon, Prof.Dr.Ir. H.W.G.M. van Heck & dr. J. van Dalen.
PhD Projects (1)

Role: PhD Candidate
PhD Candidate: Clint Pennings
Time frame: 2011 - 2016
---
Address
Visiting address
Office: Mandeville Building T09-08
Burgemeester Oudlaan 50
3062 PA Rotterdam

Postal address
Postbus 1738
3000 DR Rotterdam
Netherlands