dr. E. (Emre) Karali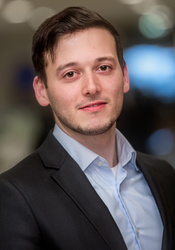 Rotterdam School of Management (RSM)
Erasmus University Rotterdam
ERIM PhD Candidate
Field:
Strategy & Entrepreneurship
Affiliated since 2013
PhD Track Investigating Routines and Dynamic Capabilities for Change and Innovation
This dissertation aims to enhance our understanding of why some organizations are successful while others are not. In this regard, in this dissertation, the author unravels how routines and dynamic capabilities are related to change and innovation within organizations. He approaches this question in a conceptual, qualitative and quantitative manner, spread across four studies. The author reviews the literature on routines in relation to change and innovation and performs a bibliometric analysis to assess the level of conversation across two dominant routine-based research streams, being the routine dynamics and dynamic capabilities research streams. Then, he builds a framework of organizational problem-solving, based on these literatures. In his third study, he addresses the question of how the concepts of routines and dynamic capabilities relate to each other, finding that routines are more facilitative and dynamic capabilities more decisive for innovation. Finally, he examines the extent to which routines can contribute to the adaptation of organizations. He finds that individual characteristics, such as professional identity and empathy, can be a source of organizational adaptation and resilience, this way also substituting management.
Keywords

Innovation, change, adaptation, dynamic capabilities, dynamic organizational capabilities, dynamic managerial capabilities, organizational routines, complex routines, simple routines, problem-solving

Time frame

2013 -
Publications (3)
Book Contributions
E. Karali, F. Angeli, J.S. Sidhu & H.W. Volberda (2018). Understanding healthcare innovation through a dynamic capabilities lens. In R. Wilden, M. Garbuio, F. Angeli & D. Mascia (Eds.), Entrepreneurship in healthcare. U.K.: Routledge
Event (1)
PhD Defence
As: Speaker, Contact
---
Address
Visiting address
Office: Mandeville Building T11-07
Burgemeester Oudlaan 50
3062 PA Rotterdam
Postal address
Postbus 1738
3000 DR Rotterdam
Netherlands