H.W.G.M. (Eric) van Heck
Full Professor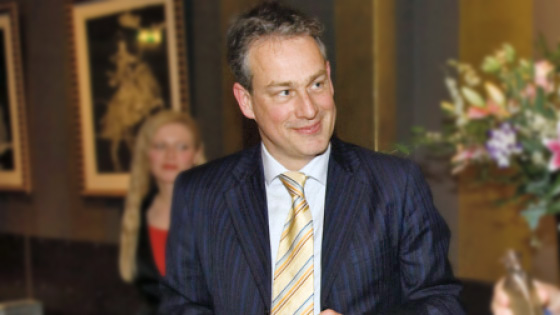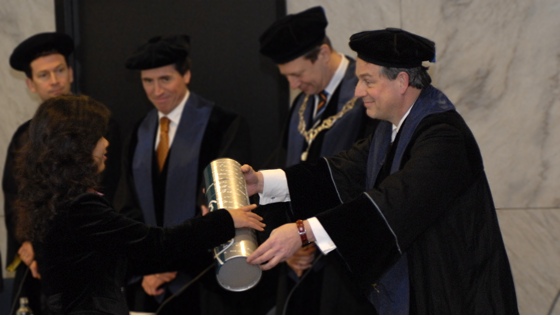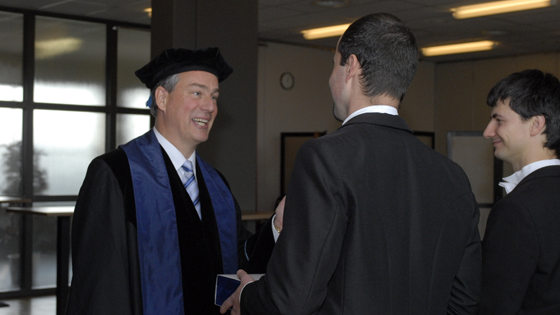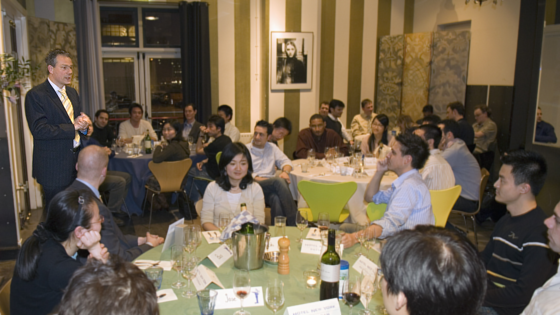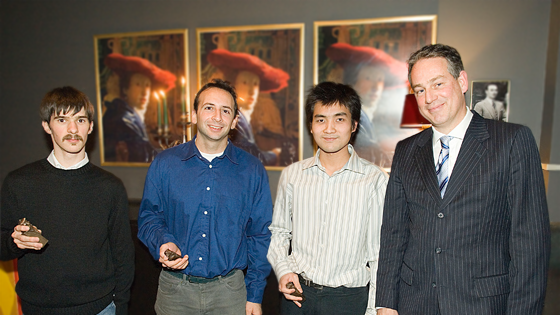 Professor of Information Management and Markets
Programme:

Logistics & Information Systems
ERIM Membership:

Fellow ERIM, affiliated since 1999
Profile
Eric van Heck is a professor of information management and markets at the Department of Technology and Operations Management, Rotterdam School of Management, Erasmus University (RSM).

He holds the Chair of Information Management and Markets at RSM and teaches and conducts research into the strategic and operational use of information technologies for companies and markets.


Professor van Heck is the co-author and co-editor of fourteen books. These include the well-received Making Markets (Harvard Business School Press, 2002) and Smart Business Networks (Springer, 2005).


His articles have appeared in top academic and practitioner-oriented journals including the California Management Review, Communications of the ACM, Decision Support Systems, Electronic Markets, the European Journal of Information Systems, the European Management Journal, the Harvard Business Review, Information Systems Research, the International Journal of Electronic Commerce, the International Journal of Production Economics, the Journal of Information Technology, and WirtschaftsInformatik.


His former roles include that of ERIM's Director of Doctoral Education from 2007-2009. He has been a visiting professor at the Helsinki School of Economics and the Ludwig-Maximilians University in Munich, and most recently, visiting scholar at MIT Sloan School of Management.
Work in progress

(2)
Meulen, D. van der, Baalen, P.J. van & Heck, E. van (2014). No Place Like Home. The Effect of Telework Gains on Knowledge Worker Productivity. Academy of Management Annual Meeting: Philadelphia (2014, augustus 01 - 2014, augustus 05).
Meulen, D. van der, Baalen, P.J. van & Heck, E. van (2012). Please, Do Not Disturb. Telework, Distractions and the Productivity of the Knowledge Worker. International Conference on Information Systems 2012: Orlando.
Events

(10)
May 15, 2013
Managing New Ways of Working: Insights from Research and Practice
ERIM Research Seminar | Information Management

---

Sep 11, 2012
Electronic Media Addiction at the Workplace: Construct Development and Measurement
ERIM Research Seminar | Information Management

---

Nov 7, 2011
State of the Art in New Ways of Working Research
ERIM Research Seminar | Information Management

---

Jun 24, 2010
Outsourcing and Transition
ERIM Research Seminar | Logistics

---

May 13, 2009
Every Move You Make, Every Claim You Stake: A "Practice-Turn" in IS Research
ERIM Research Seminar | Information Management

---

Mar 5, 2009
ERIM Master in Philosophy in Business Research Recruitment 2009
ERIM Doctoral Programme Information Event |

---

Dec 11, 2008
ICT-based Branchless Banking: The Case of Correspondent Banking in Brazil
ERIM Research Seminar | Information Management

---

Dec 4, 2008
Returns to Information Technology Outsourcing
ERIM Research Seminar | Information Management

---

May 21, 2007
The Fourth ERIM/CentER PhD Workshop on Information Management Research
ERIM Research Workshop | Information Management

---

Jun 14, 2006
Smart Business Network Discovery Session 2006
Conference | Information Management

---
Visiting address
Office: T09-01
Burgemeester Oudlaan 50
3062 PA

,

Rotterdam
Netherlands
Postal address
Postbus 1738
3000 DR

,

Rotterdam
Netherlands