F.M.E. (Fabian) Nullmeier MSc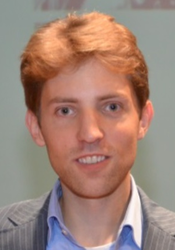 Rotterdam School of Management (RSM)
Erasmus University Rotterdam
ERIM PhD Candidate
Field:
Logistics & Information Systems
Affiliated since 2015
PhD Track Effective contracting of uncertain performance outcomes: Allocating responsibility for performance outcomes to align goals across supply chain actors
Performance-based contracting (PBC) has recently received increasing attention from practitioners as well as academics. Performance-based contracting can lead to improved service levels and reduced total cost of ownership for the buyer. In an age of austerity, in many sectors including the healthcare sector, performance-based contracting provides an alluding perspective to healthcare providers. The implementation of performance-based contracts is not without problems however. While prior literature has studied contract design, literature about managing performance-based contracts during contract execution is limited. This projects aims to fill this gap by studying contract management practices of PBC in the healthcare sector. The project consists of four main steps. First, PBC is studied at a more general level by identifying challenges associated with this type of contracting. Results from a literature review covering multiple industries and a survey specifically targeted at the healthcare sector will be compared to gain insights into practical challenges. Second, contract management is studied at the departmental level to gain insights into contract management practices associated with PBC. Based on a comparative case study a framework of contract management roles, capacities, and processes of the buying organization will be formulated. Third, relationship management in performance-based contracting is studied to gain insights into the contract management skills required. Based on several case studies a framework of contract management skills is formulated. Fourth, knowledge management practices associated with performance-based contracting are studied to gain insights into the effects of knowledge creation, knowledge sharing and knowledge retention on the outsourcing relationship.
Keywords

Performance-based contracting, healthcare, roles, capacities, processes, skills, knowledge management

Time frame

2015 -
---
Address
Visiting address
Office: Mandeville Building T09-53
Burgemeester Oudlaan 50
3062 PA Rotterdam
Postal address
Postbus 1738
3000 DR Rotterdam
Netherlands