J.Y.F. (Finn) Wynstra
Endowed Professor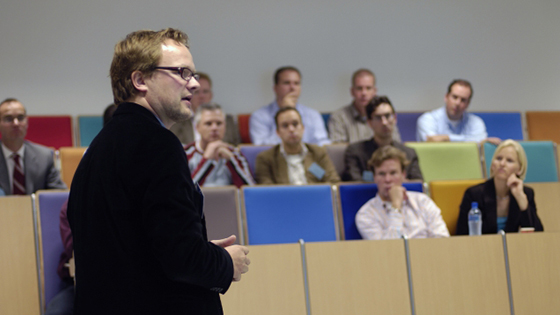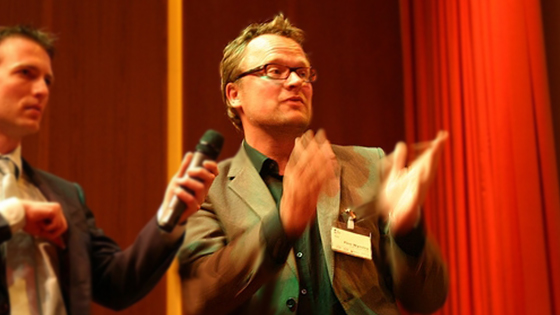 Professor of Purchasing and Supply Management
Programme:

Logistics & Information Systems
ERIM Membership:

Member ERIM, affiliated since 2003
ERIM Role(s):

Director of Doctoral Education ERIM (since 2014)
Profile
Finn Wynstra is a professor of purchasing and supply management at RSM. He also holds a chair that is endowed by the Dutch Association for Purchasing Management (NEVI).
Professor Wynstra's research focuses on the relationship between purchasing and supply strategy, and on innovation and buyer-supplier relations in the area of business services.
The former editor of the Journal of Purchasing and Supply Management, Professor Wynstra is the co-author of two books: 'Buying Business Services' (Wiley, 2002) and 'Developing Sourcing Capabilities' (Wiley, 2005). His articles have appeared in numerous publications including the Journal of Operations Management, the International Journal of Research in Marketing and the Journal of Product Innovation Management.
Currently, Finn Wynstra is Associate Director of ERIM, and member of the Executive Committee of the Department Management of Technology and Innovation. He has served as chairman of the International Purchasing and Supply Education and Research Association (IPSERA), and is the recipient of several teaching excellence and research awards.
Professor Wynstra is a regular speaker at seminars and training programmes for European companies in both the manufacturing and service sectors. Companies who have sought his expertise include Carlsberg, Orkla, Friesland Foods, Philips Electronics and ABN AMRO. He regularly takes part in conferences and open programmes offered through organisations including the Dutch, Belgian, Swedish and Danish associations for purchasing management.
In his teaching, he has helped develop and deliver courses for full-time and executive MBA programmes in the Netherlands and abroad, and bachelor and master's programmes in business administration and industrial engineering and management science.
Professor Wynstra has held tenured and visiting faculty positions at the Eindhoven University of Technology in the Netherlands, Jönköping University in Sweden, Linköping University in Sweden, the University of Bath in the UK and the Kellogg School of Management in the US.
He received his Licentiate-degree from Uppsala University in Sweden, and his PhD from Technische Universiteit Eindhoven in the Netherlands.
Work in progress

(2)
Foerstl, K., Hartmann, E., Wynstra, J.Y.F. & Moser, R. (2014). Cross-Functional Integration and Functional Coordination in Purchasing and Supply Management: Antecedents and Effects on Purchasing and Firm Performance. International Journal of Operations and Production Management.
Van der Valk, W. & Wynstra, J.Y.F. (2014). Different Types of Cleaning Services Require Differentiated Buyer-Seller Interaction. International Journal of Operations and Production Management.
Recognitions

(5)
Editorial position

(4)

Journal
Journal of Operations Management
Role
Member Editorial Review Board
Start date
01-07-2008

---

Journal
Journal of Business-to-Business Marketing
Role
Member Editorial Review Board
Start date
01-07-2000

---

Journal
Journal of Purchasing and Supply Management
Role
Editor in Chief
Start date
01-01-2004
End date
31-12-2009

---

Journal
Journal of Purchasing and Supply Management
Role
Member Editorial-Advisory Board
Start date
01-01-2010

---

ERIM Awards

(1)

Name
ERIM Book Award
Year
2006
Website
http://www.erim.eur.nl/index.php?id=10022

---
Events

(22)
Nov 20, 2014
ERIM Seminar on Professionalism and Integrity
ERIM Research Seminar | Business Processes

---

Nov 4, 2014
ERIM Seminar on Professionalism and Integrity
ERIM Research Seminar | Business Processes

---

Dec 4, 2013
ERIM Seminar on Professionalism and Integrity
ERIM Institute Event | Business Processes

---

May 21, 2012
Symposium on Scientific Integrity and Data Management Practices
ERIM Institute Event |

---

Dec 2, 2011
Opening the Black Box of Information Technology in Operations and Supply
ERIM Research Seminar | Business Processes

---

Feb 22, 2011
The Dark Side of Collaborative Buyer-Supplier Relationships: A Social Capital Perspective
ERIM Research Seminar | Business Processes

---

Feb 15, 2011
Mind the Gap: Creating Value when Formal and Informal Structures Do Not Match
ERIM Research Seminar | Business Processes

---

Feb 1, 2011
Supply Chain Risk - A Behavioral Perspective
ERIM Research Seminar | Business Processes

---

Jun 10, 2009
Triads in Supply Networks
ERIM Research Seminar | Business Processes

---

Nov 12, 2008
Integration and Coordination in Purchasing and Supply Management: Its Antecedence and its Effects on Purchasing and Firm Performance
ERIM Research Seminar | Business Processes

---

Jun 18, 2008
Business Models for Business-to-Business Services
ERIM Research Seminar | Business Processes

---

Dec 4, 2007
Learning to Collaborate: Exploring the Process of Adaptation in Supply Chain Partnerships
ERIM Research Seminar | Business Processes

---

Oct 31, 2007
Preliminary Findings from a Supply Risk Audit Instrument
ERIM Research Seminar | Business Processes

---

Jun 25, 2007
Product Architecture and Organizational Architecture: An analysis of Supplier Integration into New Product Development
ERIM Research Seminar | Business Processes

---

May 1, 2007
Case Research in Purchasing and Supply Management: Opportunities and Challenges
ERIM Research Seminar | Business Processes

---

Jun 27, 2006
The Impact of System and Support Characteristics on User Acceptance of an Electronic Procurement System
ERIM Research Seminar | Information Management

---

Apr 19, 2006
ERIM Research Seminar LIS: The Human Factor in Planning and Scheduling
ERIM Research Seminar | Entrepreneurship & Innovation (- 2009)

---

Feb 17, 2006
Inkoop, Leveranciers en Innovatie: Van VOC tot Space Shuttle
ERIM Inaugural Address Research in Management Series | Business Processes

---

Nov 7, 2005
ERIM Invitational Conference 2005 Track 1: Informations Systems and Logistics Management
ERIM Conference | Information Management, Business Processes, Logistics

---

Nov 7, 2005
Behavioral Decision Making in Operations Management: Experiments using Human Subjects in Operations Management Research
ERIM Conference Presentation | Logistics

---

Nov 7, 2005
Behavioral Decision Making in Operations Management: Operations Management, Accounting, and People
ERIM Conference Presentation | Logistics

---

Nov 7, 2005
Behavioral Decision Making in Operations Management: A research agenda for behavioral decision making in Operations Management
ERIM Conference Presentation | Logistics

---
Visiting address
Office: T10-54
Burgemeester Oudlaan 50
3062 PA

,

Rotterdam
Netherlands
Postal address
Postbus 1738
3000 DR

,

Rotterdam
Netherlands