J. (Hans) Bruining
Associate Professor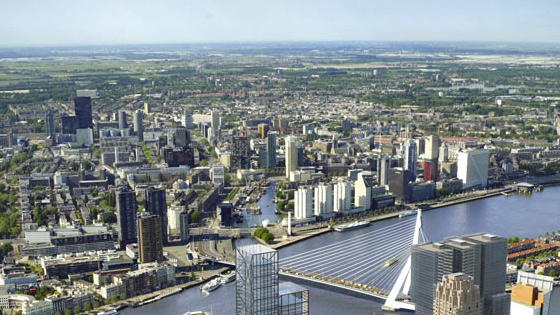 Programme:

Strategy & Entrepreneurship
ERIM Membership:

Member ERIM (since 2005)
Profile
,b>Hans Bruining is an associate professor of strategic management at the Rotterdam School of Management, Erasmus University (RSM).

Professor Bruining's research focuses on management buy-outs and the role of private equity in the enhancement of the strategic orientation of buyout firms.

He is the author of the first Dutch study on the performance of Management Buy-Outs, and the co-author of two books: The Handbook of Management Buy-Out: Theory and Practice (Kluwer Bedrijfswetenschappen ISBN 90 267 1602 8) and Private Equity and Management Buy-outs (Edward Elgar Publishing ISBN 978 1 84720 725 8).

Among the academic journals in which he has published articles are Small Business Economics, Human Relations, Management Accounting Research, Venture Capital, the International Journal of Human Resource Management and the International Small Business Journal.

He is an affiliate member of the Centre for Management Buy-out Research at the Nottingham University Business School in the UK.

Professor Bruining obtained his MSc in Business Economics from the Vrije Universiteit in Amsterdam and his PhD from the Erasmus School of Economics, Erasmus University in 1992.
Work in progress

(5)
Bruining, Hans (periode: 2013 t/m 2015). Board of Reviewers Babson Entrepreneurship Research Conference Position at: The Arthur M. Blank Center for Entrepreneurship, Babson College.
Bruining, Hans & Mulder, A. (2013). Private Equity Investors: varying needs to exercise Strategic Leadership.
Hulsink, Wim, Wennekers, Sander & Bruining, Hans (2013). Critical Experience as Transition Mechanism During The Creation of Succesful Careers and New Entreprises.
Fan, Yang & Bruining, Hans (2013). How Private Equity Firms Make Cross-border Investments: Learning to Internationalize.
Turturea, Roxana, Verheul, Ingrid & Bruining, Hans (2013). Does It Pay To Be Cheap, How Financial Bootstrapping Affects The Performance of New Ventures.
Recognitions

(3)
Editorial position

(3)

Journal
Venture Capital
Role
Ad Hoc Reviewer
Start date
01-09-2005

---

Journal
Journal of Management Studies
Role
Ad Hoc Reviewer
Start date
18-03-2008

---

Journal
Journal of Business Venturing
Role
Ad Hoc Reviewer
Start date
04-07-2008

---
Visiting address
Office: T07-47
Burgemeester Oudlaan 50
3062 PA

,

Rotterdam
Netherlands
Postal address
Postbus 1738
3000 DR

,

Rotterdam
Netherlands