H.G. (Harry) Barkema
Full Professor
RSM - Rotterdam School of Management
Erasmus University Rotterdam
Member ERIM
Field:
Strategy & Entrepreneurship
Affiliated since 2007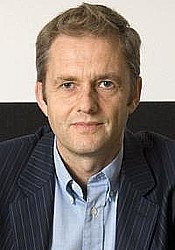 Harry Barkema holds the DSM Distinguished Chair in Innovation Management at Rotterdam School of Management, Erasmus University (RSM).
Professor Barkema is the director of the Innovation Co-Creation Lab at RSM, an academic venture that draws together academics from the London School of Economics, Stanford, MIT, and executives from multinational companies.
Research conducted at the centre requires close collaboration with companies with the goal of understanding the machinations of innovation, and helping them to foster breakthrough innovation in the areas of new products and business models.
Professor Barkema has authored or co-authored more than 50 articles published in the leading international journals including, among others, the Strategic Management Journal, the Academy of Management Journal, the Journal of International Business Studies, the International Journal of Industrial Organisation, and Organisation Studies. He has twice been the associate editor of the Academy of Management Journal.
He is a regular presenter at major international forums and conferences and has taught on MBA and PhD programmes at RSM, the London Business School, IESE Business School, INSEAD, Wharton and the Simon Rochester Business School in NY.
He has held visiting research and teaching assignments at the Royal Institute of Technology in Stockholm, the European Institute of Advanced Studies in Management in Brussels, the Simon Business School in Rochester in New York and, most recently, IESE Business School in Barcelona.
Professor Barkema has a PhD in Business Administration from Groningen University, the Netherlands.
Work in Progress
M. Schijven, A.M. Nadolska, M. Boons & H.G. Barkema (2018). The right team for the job: integrating the roles of corporate strategy, top management team composition. Academy of Management Journal.
Publications (24)
Articles (19)
A. Kudina, G.S. Yip & H.G. Barkema (2008).

Born global. Business Strategy Review, 19

(4), 38-44. doi: http://dx.doi.org/10.1111/j.1467-8616.2008.00562.x

H.G. Barkema & A.M. Nadolska (2003). How internationalizing firms develop their absorptive capacity over time: the case of acquisitions. In Academy of Management Proceedings

R.N. Zadoks, W. van Leeuwen, D. Kreft, L.K. Fox, H.G. Barkema, Y.H. Schukken & A. van Belkum (2002). Comparison of Staphylococcus aureus isolates from bovine and human skin, milking equipment and bovine milk by phage typing, pulsed-field gel electrophoresis and binary typing. Journal of Clinical Microbiology, 40 (11), 3894-3902.

H.G. Barkema, J. Baum & B. Mannix (2002). Management challenges in a new time. Academy of Management Journal, 45 (5), 916-931.

G.A.M. Vermeulen & H.G. Barkema (2001). Learning through acquisitions. Academy of Management Journal, 44 (3), 457-476.

J.M. Pennings, H.G. Barkema & S. Douma (1994). Organizational learning and diversification. Academy of Management Journal, 37 (3), 608-640.
Book Contributions (3)
H.G. Barkema (2005). How to avoid ruining your company through international acquisitions: The Ahold case. In Cary.L. Cooper & Sydney Finkelstein (Eds.), Advances in Mergers and Acquisitions. Elsevier

H.G. Barkema & O. Chvyrkov (2002). What Sort of Top Management Team is Needed at the Helm of Internationally Diversified Firms? In M. Hitt, D. Ireland, M. Camp & D. Sexton (Eds.), Strategic Entrepreneurship. Blackwell Publishing

J.M. Pennings, H.G. Barkema & J. Bell (1995). Strategic Expansion Decisions and Cultural Differences. In P. Drenth, P. Koopman & C. Lammers (Eds.), Decision making under Different Economic and Political Conditions. London: Blackwell Publishers
Professional Publications (2)
PhD Projects (3)

Role: Promotor
PhD Candidate: Jaco Smit
Time frame: 2009 - 2016


Role: Promotor
PhD Candidate: Mark Boons
Time frame: 2007 - 2014
---
Address
Visiting address
Office: Mandeville Building T11-59
Burgemeester Oudlaan 50
3062 PA Rotterdam

Postal address
Postbus 1738
3000 DR Rotterdam
Netherlands