I. (Indy) Bernoster MSc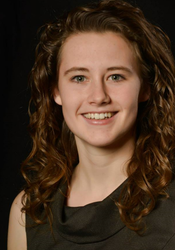 Erasmus School of Economics (ESE)
Erasmus University Rotterdam
ERIM PhD Candidate
Field:
Strategy & Entrepreneurship
Affiliated since 2014
PhD Track Economic behaviour, in particular entrepreneurship, and reward sensitivity
In the last few decades the limitations of the traditional 'homo economicus' perspective have become clear and led to the development of the field 'behavioural economics' with ample room for psychological, cognitive and emotional effects. This project goes one step further and adds neuroscience to these effects. It focuses on the relation between psychology, psychiatry, neuroscience and entrepreneurs, especially entrepreneurial intentions and entrepreneurial success. It takes neurophysiological measures (obtained with electroencephalography (EEG)), DSM-based psychiatric symptoms scores, and (non DSM-based) personality traits as information to decide on profiles for entrepreneurs. We hypothesize that the intention to become an entrepreneur is driven by reward sensitivity, which can be measured using questionnaires, but also using EEG. Moreover, to be a successful entrepreneur, this reward sensitivity should be extended with the ability to inhibit. Therefore, a second main hypothesis of this project is that successful entrepreneurs are able to inhibit and thus control their responses upon being sensitive to reward.
Event (1)
PhD Defence
As: Contact, Speaker
---
Address
Visiting address
Office: Tinbergen Building H08-33
Burgemeester Oudlaan 50
3062 PA Rotterdam
Postal address
Postbus 1738
3000 DR Rotterdam
Netherlands