J. (Jan) Dul
"A good working environment really inspires people"
Full Professor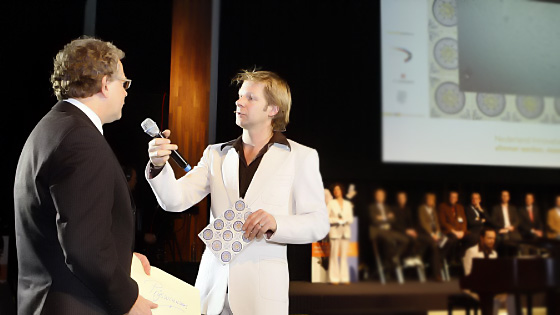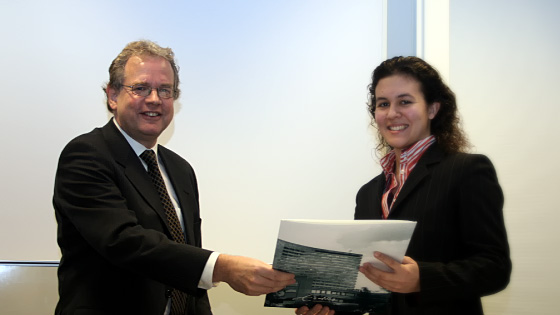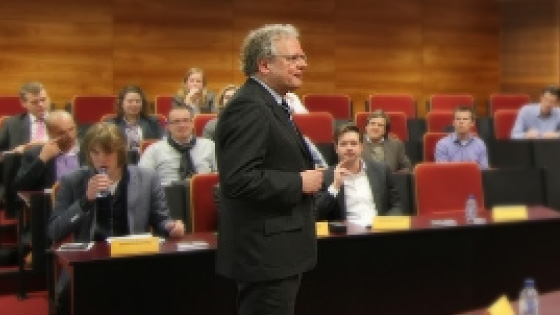 Professor of Technology and Human Factors
Programme:

Logistics & Information Systems
ERIM Membership:

Member ERIM, affiliated since 2003
Profile
Jan Dul is a professor of technology and human factors at Rotterdam School of Management, Erasmus University (RSM).
Professor Dul is chairman of RSM's Technology and Operations Management Department.
His research focuses on human factors (ergonomics) and, in particular, the interaction between people and the technological and social-organisational work environment. The goal of his research is to develop products, tools, production systems and procedures that can improve productivity, quality, creativity, and health and safety in the work environment, thus maximising business performance as well as human well-being.
Professor Dul is currently an associate editor, reviewer, and member of the editorial boards of a number of major academic journals. He is a member of the advisory boards of various associations, agencies and institutes, a handful of which includes the Dutch Food and Consumer Product Safety Authority (VWA), and the Netherlands Standardisation Institute.
He is a regular speaker at management events worldwide and has shared his insights with over 50 companies including professionals in the field of occupational health and safety on the specific issue of how to create work environments that facilitate employee performance and well-being.
Before joining RSM, Professor Dul held a number of senior positions in the (semi) public sector. He was head of the Department of Innovation at the Netherlands Institute for Work and Employment; head of the Department of Posture and Movement Research at the TNO Institute of Preventive Health Care, Leiden; an Ergonomics Researcher at the Department of Working Conditions, the TNO Institute of Preventive Health Care, Leiden.
He has also held positions at the Twente University of Technology in the Netherlands; Vanderbilt University in the USA; and the Foundation for Ergonomic Technology in the Netherlands.
Work in progress

(2)
Dul, J., Ceylan, C. & Jaspers, F.P.H. (2012). The effect of the work environment on employee creativity: A person-environment fit perspective. Paper presented at the Academy of Management Annual Meeting 2012, Boston, USA, August 3-7, 2012: .
Dul, J. & Muhamedbegovic, A. (2012). Do creative sessions in dedicated innovation centers enhance creativity when back at work? Paper presented at the European Academy of Management (EURAM 2012), Rotterdam, Netherlands, June 6-8, 2012: .
Recognitions

(10)
Editorial position

(4)

Journal
Journal of Operations Management
Role
Ad Hoc Reviewer

---

Journal
Theoretical Issues in Ergonomics Science
Role
Member Editorial Board

---

Journal
Ergonomia
Role
Associate Editor

---

Journal
Human Factors and Ergonomics in Manufacturing
Role
Member Editorial Board

---

Side position

(6)

Name organisation
Advisory Board of the Office for Risk Assessment of the Dutch Food and Consumer Product Safety Authority (VWA), Ministry of Agriculture, Nature and Food Quality
Role
member
Start date
01-01-2006
Wage earning
ja

---

Name organisation
Grant committee Senter-Novem for subsidies on developing innovative ergonomics products, Ministry of Social Affairs and Employment
Role
chairman
Start date
01-01-2004
End date
31-12-2007
Wage earning
ja

---

Name organisation
policy committee 'work', Netherlands Standardization Institute
Role
member
Start date
01-01-2004
End date
31-12-2007
Wage earning
nee

---

Name organisation
Executive Committee of the International Ergonomics Association
Role
member
Start date
01-01-2003
End date
31-12-2009
Additional information
http://www.iea.cc/
Wage earning
nee

---

Name organisation
Stichting Bijzondere Leerstoel Standaardisatie en Normalisatie
Role
Board member
Start date
01-07-2008
Wage earning
nee

---

Name organisation
The Social and Economic Council of the Netherlands (SER)
Role
Advisory member Committee on Health and Safety at Work
Start date
22-06-2011
Additional information
http://www.ser.nl/nl/actueel/persberichten/2010-2019/2011/20110607_2.aspx
Wage earning
ja

---
Visiting address
Office: T10-55
Burgemeester Oudlaan 50
3062 PA

,

Rotterdam
Netherlands
Postal address
Postbus 1738
3000 DR

,

Rotterdam
Netherlands