Prof. dr. K.I.M. (Kirsten) Rohde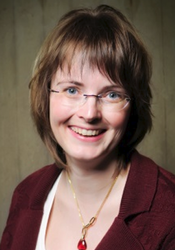 Associate Professor
Erasmus School of Economics (ESE)
Erasmus University Rotterdam
Kirsten I.M. Rohde is an endowed professor of Behavioural Economics with a focus on Intertemporal Choice. She has broad research interests in any topic involving behavioral economics, but mainly focuses on intertemporal choice, a field of decision theory which analyses the tradeoffs people make between the present and the future. She has been working on an often observed irrationality in such tradeoffs: procrastination. She has an interest in developing nudges to help people overcome such irrational behavior. She does both theoretical and experimental work. Other research areas of Kirsten Rohde include concerns for equality and social preferences, and decisions under risk.
Work in Progress
C. Kronenberg, J.L.W. van Kippersluis & K.I.M. Rohde (2014). What drives the association between health and portfolio choice? (Preprints). Tilburg: Netspar Discussion Paper
Publications (26)
Articles (25)
K.I.M. Rohde & W.J.M.I. Verbeke (2017). We like to see you in the gym—A field experiment on financial incentives for short and long term gym attendance.

Journal of Economic Behavior and Organization, 134

, 388-407. doi:

10.1016/j.jebo.2016.12.012

H. Bleichrodt, R.J.D. Potter van Loon, K.I.M. Rohde & P.P. Wakker (2013). A Criticism of Doyle's Survey of Time Preference: A Correction Regarding the CRDI and CADI Families. Judgment and decision making, 8 (5), 630-631.

P.J.J. Herings & K.I.M. Rohde (2006). Time-inconsistent preferences in a general equilibrium model. Economic Theory, 591-619.
Professional Publications
K.I.M. Rohde (2014). Tussen denken & doen - de nobele taak van nudging. Tijdschrift voor Marketing, 2014 (9), 48-51.
Recognition (1)
Editorial positions
Journal of Economic Behavior and Organization

Associate Editor
Event (1)
Research Seminar
As: Speaker
---
Address
Visiting address
Office: Tinbergen Building H12-13
Burgemeester Oudlaan 50
3062 PA Rotterdam
Postal address
Postbus 1738
3000 DR Rotterdam
Netherlands