L.J. (Lance) Cosaert
RSM - Rotterdam School of Management
Erasmus University Rotterdam
ERIM Doctoral Student
Field:
Strategy & Entrepreneurship
Affiliated since 2016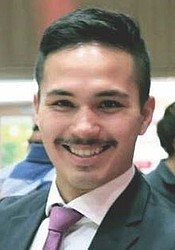 PhD Project
The Foundations of Absorptive Capacity: Antecedents, Institutional Contexts, Disruptive Innovation and Explanatory Power
In today's dynamic world, characterized by fierce competition and rapid technological changes, organizations increasingly depend on external information in order to gain competitive advantage. Firms endowed with high levels of absorptive capacity can efficiently identify and exploit external knowledge to innovate. Cohen and Levinthal (1990: pp. 128) formally defined absorptive capacity (AC) as the "ability to recognize the value of new information, assimilate it, and apply it to commercial ends." Despite the vast coverage of this vital construct in various literature streams, many research questions remain unanswered.
This doctoral research proposal entails four studies focusing on key research questions on absorptive capacity. First, we expand the taxonomy of the antecedents of AC and examine which of those have the strongest impact on AC development. Second, we apply institutional theory to explain country-level heterogeneity in the AC-firm performance relationship. Third, we study how different levels of AC affect the adoption of disruptive innovations. In the final study, we examine how different AC measures affect the explanatory power of AC on firm financial performance.
Keywords

absorptive capacity, antecedents, measurement, disruptive innovation, institutional theory, meta-analysis

Time frame

2015 -
---
Address
Visiting address
Office: Mandeville Building T07-26
Burgemeester Oudlaan 50
3062 PA Rotterdam

Postal address
Postbus 1738
3000 DR Rotterdam
Netherlands