M. (Maura) Leusder MSc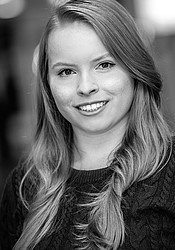 Rotterdam School of Management (RSM)
Erasmus University Rotterdam
ERIM PhD Candidate
Field:
Strategy & Entrepreneurship
Affiliated since 2016
PhD Track Research Proposal: The Strategic Costs and Benefits of Family Ownership and Control
Family firm research has gained traction in both the management and finance literature in the past decade. One of the most fundamental questions asked in the literature is how family firms differ from non-family firms, and how this impacts family firm governance, behaviour and outcomes. Whilst previous research has established that family firms pursue socioemotional wealth, plan for the long run, benefit from reduced agency costs and face immense succession issues, many facets of this question are left unexplored.
This dissertation aims to contribute to this ongoing discussion in the literature by addressing three distinct research gaps. The first proposed study is on the topic of shareholder heterogeneity and decision making costs in family firms. Using unique, hand-collected German data we aim to assess the impact of ownership heterogeneity on shareholder dissent from an agency theoretical perspective. We furthermore introduce the theory of enterprise developed by Henry Hansmann (1988, 1996) into this stream of literature. Our second study concerns the topic of acquisition behaviour in family firms, but takes a unique stance by assessing acquisition deals in Europe from the perspective of the target. Our aim is to analyse whether family firms face premiums or discounts when they are acquired, and how succession, amongst other factors, affects this relationship. By covering both private and public family firms in Europe, this study can contribute both empirically and theoretically to the family firm governance and acquisition premia literature in a unique way. Finally, we aim to address a growing concern in the strategy and governance family firm literature on the topic of Socioemotional Wealth Theory. Due to the lack of operationalisability of this dominant, commonly used concept, empirical studies on family firms have struggled to provide answers to some of our most pressing questions. More specifically, by detangling the concept of socioemotional wealth, and by developing a cost benefit framework of the family firm, we may be able to develop more systematic and operationalisable understanding of the family firm. Doing so could shed new light on the benefits and drawbacks of family firm governance, and provide new directions for empirical work in the field.
Keywords

Family firms; corporate governance; family ownership; family control; relational blockholders; shareholder heterogeneity; ownership heterogeneity; shareholder voting; acquisition premia; socioemotional wealth theory; agency theory; stewardship theory; generational succession; panel data; MLM

Time frame

2016 -
---
Address
Visiting address
Office: Mandeville Building T07-24
Burgemeester Oudlaan 50
3062 PA Rotterdam
Postal address
Postbus 1738
3000 DR Rotterdam
Netherlands