M.J. (Michael Juergen) Mueller MSc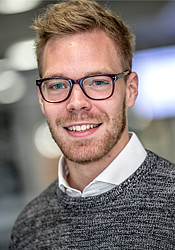 Rotterdam School of Management (RSM)
Erasmus University Rotterdam
ERIM PhD Candidate
Field:
Strategy & Entrepreneurship
Affiliated since 2016
PhD Track A contextual perspective on information asymmetries in firms' external corporate development activities
By means of three studies, this dissertation is aimed at extending the literature on information asymmetries around alliances and acquisitions through a contextual perspective. The first study aims to answer how country-level institutions directly and indirectly determine the degree of information accuracy between exchange parties. By integrating the institution-based view and information economics, this study extends knowledge on firms' choices between alternative external corporate development modes. The second study builds on this contextual perspective but – other than the first study – does not look at alliances and acquisitions as outcomes but rather considers these external corporate development modes as mediators between CEOs' regulatory foci and their firms' innovation output. By placing the emphasis on the CEO as the key decision maker, the study contributes to the strategic management literature by connecting individuals' psychological attributes and firm-level innovation outcomes. The third study again has a somewhat different focus in that it zooms in on acquisitions in particular and considers an acquisition to be a contextual change in itself. This study contributes by disentangling two distinctive types of information asymmetries – asymmetric information on quality and intent – and relates these to target top management turnover post acquisition.
Keywords

Alliances; Acquisitions; Global Strategy; Information Asymmetry; Information Economics; Signaling Theory; Institutions; Context

Time frame

2016 -
---
Address
Visiting address
Office: Mandeville Building T07-07
Burgemeester Oudlaan 50
3062 PA Rotterdam
Postal address
Postbus 1738
3000 DR Rotterdam
Netherlands