P.G.J. (Peter) Roosenboom
Full Professor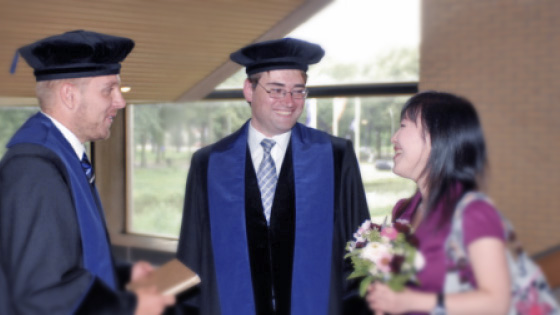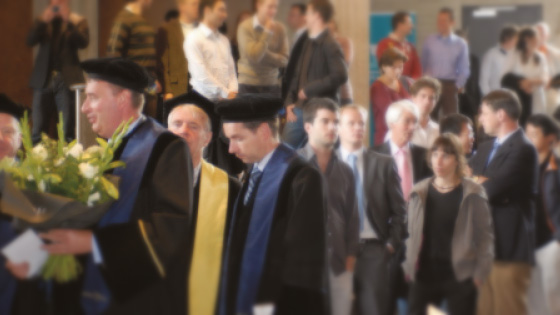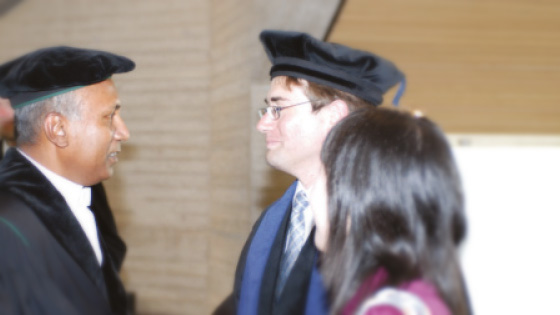 Professor of Entrepreneurial Finance and Private Equity
Programme:

Finance & Accounting
ERIM Membership:

Member ERIM, affiliated since 2002
Profile
Peter Roosenboom is a professor of entrepreneurial finance and private equity at the Department of Finance, Rotterdam School of Management, Erasmus University (RSM). He is the head of the Finance Department at RSM.


Professor Roosenboom's research and teaching activities examine the areas of corporate finance, private equity, corporate governance and financial accounting.


His published academic articles have appeared in, among others, the Review of Financial Studies, Journal of Financial and Quantitative Analysis, the Journal of Corporate Finance, Review of Finance, the Journal of Banking & Finance, Contemporary Accounting Research, Economic Policy, Abacus, and the Journal of Business, Finance & Accounting. He is currently an Associate Editor at the Journal of Banking & Finance and at the Multinational Finance Journal.


Professor Roosenboom's reputation and network are well-established within the European private equity industry and he is regularly invited to speak at industry conferences and seminars. He has been an advisor to the Dutch government on private equity and the financing of small and medium-sized enterprises (SMEs).


He is currently a member of the Independent Governing Body of the Private Equity Research Exchange Platform (PEREP) established by the European Venture Capital and Private Equity Association (EVCA).


Professor Roosenboom obtained his PhD in finance from Tilburg University in 2002.
Events

(43)
Sep 4, 2009
On the real effects of private equity
ERIM Inaugural Address Research in Management Series | Finance

---

Sep 19, 2008
Corporate Finance Day
Conference | Finance

---

Apr 24, 2007
Do Private Equity Investors Take Firms Private for Different Reasons?
ERIM Research Seminar | Finance

---

Jun 27, 2006
Sudden Deaths: Taking Stock of Political Connections
ERIM Research Seminar | Finance

---

Jun 26, 2006
Why Is Santa So Kind to Hedge Funds? The December Return Puzzle!
ERIM Research Seminar | Finance

---

Jun 13, 2006
The Information Content of Brand Equity Measures
ERIM Research Seminar | Finance

---

Jun 6, 2006
Influences of Environmental Strategy on the Design and Use of Performance Measurement Systems
ERIM Research Seminar | Accounting

---

May 31, 2006
Ex Ante Effects of Ex Post Managerial Ownership
ERIM Research Seminar | Finance

---

May 23, 2006
Capital Allocation to the Hedge Fund Industry. A Decomposition of Investors' Returns into Fund Selectivity and Style Timing
ERIM Research Seminar | Finance

---

May 9, 2006
Purchasing Power Parity and Heterogeneous Mean Reversion
ERIM Research Seminar | Finance

---

Apr 26, 2006
On the determinants of robustness of costing system designs to errors
ERIM Research Seminar | Accounting

---

Apr 18, 2006
ERIM Research Seminar in Financial Management: Frequent Bond Issuers and the Firm-Specific Yield Curve
ERIM Research Seminar | Finance

---

Apr 12, 2006
ERIM Research Seminar in Financial Management: The Book-to-Price Effect in Stock Returns: Accounting for Leverage
ERIM Research Seminar | Accounting

---

Apr 4, 2006
ERIM Research Seminar in Financial Management: Is Political Risk Compay-Specific? The Market Side of the Yukos Affair
ERIM Research Seminar | Finance

---

Mar 21, 2006
ERIM Research Seminar in Financial Management: "Incentive Effects of Performance-Vested Stock Options"
ERIM Research Seminar | Finance

---

Mar 14, 2006
ERIM Research Seminar in Financial Management: Doing qualitative field research in management accounting: positioning data to contribute to theory
ERIM Research Seminar | Accounting

---

Mar 8, 2006
Is Firm Interdependence Within Industries Important for Portfolio Credit Risk?
ERIM Research Seminar | Finance

---

Feb 23, 2006
International Asset Pricing Under Segmentation and PPP Deviations
ERIM Research Seminar | Finance

---

Feb 14, 2006
Implied Volatility Processes: Evidence from the Volatility Derivatives Markets
ERIM Research Seminar | Finance

---

Feb 7, 2006
Capital structure around the world: What firm- and country-specific determinants really matter?
ERIM Research Seminar | Finance

---

Jan 24, 2006
The Economic Consequences of IFRS: The Vanishing of Preference Shares in the Netherlands
ERIM Research Seminar | Finance

---

Jan 17, 2006
The Sources of Economies of Scale for Actively Managed Domestic Equity Mutual Fund Fees
ERIM Research Seminar | Finance

---

Dec 20, 2005
Market Power, Bank Megamergers, and the Welfare of Bank Borrowers
ERIM Research Seminar | Finance

---

Dec 6, 2005
Does Relationship Banking Create Value? The Role of Universal Banks in Belgium at the Beginning of the 20th Century
ERIM Research Seminar | Finance

---

Nov 29, 2005
Hourly Electricity Prices
ERIM Research Seminar | Finance

---

Nov 23, 2005
Information Disclosure Concerns as a Limit to Competition in Investment Banking
ERIM Research Seminar | Finance

---

Nov 15, 2005
Out-of-sample Predictability and Risk of Individual Stocks
ERIM Research Seminar | Finance

---

Nov 1, 2005
On the Fund Selection Ability of Hedge Fund Investors
ERIM Research Seminar | Finance

---

Oct 25, 2005
"Hot Hands" in Bond Funds or Persistence in Bond Fund Performance
ERIM Research Seminar | Finance

---

Oct 18, 2005
Inflation Protection from Home Ownership: Long-Run Evidence
ERIM Research Seminar | Finance

---

Oct 11, 2005
Do Analysts Incorporate Inflation in Their Earnings Forecasts?
ERIM Research Seminar | Finance

---

Oct 4, 2005
What is the Magic in An Equity Deal? Theory and Evidence on the Means of Payment in Asset Sales
ERIM Research Seminar | Finance

---

Sep 13, 2005
Behavioral Factors in the Pricing of Financial Products
ERIM Research Seminar | Finance

---

Sep 2, 2005
Investment Manager Skill in Small-Cap Equities
ERIM Research Seminar | Finance

---

Jun 15, 2005
Why Do Firms Go Dark? Causes and Economic Consequences of Voluntary SEC Deregistrations
ERIM Research Seminar | Accounting

---

May 31, 2005
Do "Sophisticated" Investors Believe in the Law of Small Numbers?
ERIM Research Seminar | Finance

---

May 24, 2005
Bond Market Entry Around the World
ERIM Research Seminar | Finance

---

May 10, 2005
Analyst Disagreement, Mispricing and Liquidity
ERIM Research Seminar | Finance

---

May 3, 2005
Transfer Pricing Systems and Performance Measurement in Multinational Enterprises
ERIM Research Seminar | Accounting

---

Apr 26, 2005
Sector crashes and sector booms
ERIM Research Seminar | Finance, Accounting

---

Apr 18, 2005
Performance Management in Government and Non-profit Organizations: a Goal Setting Theory Perspective
ERIM Research Seminar | Accounting

---

Apr 5, 2005
The Determinants of Merger Waves
ERIM Research Seminar | Finance

---

Mar 1, 2005
Bank Loan Contracting Design through Learning and Renegotiating
ERIM Research Seminar | Finance

---
Visiting address
Office: T08-55
Burgemeester Oudlaan 50
3062 PA

,

Rotterdam
Netherlands
Postal address
Postbus 1738
3000 DR

,

Rotterdam
Netherlands