P.J. (Peter) van Baalen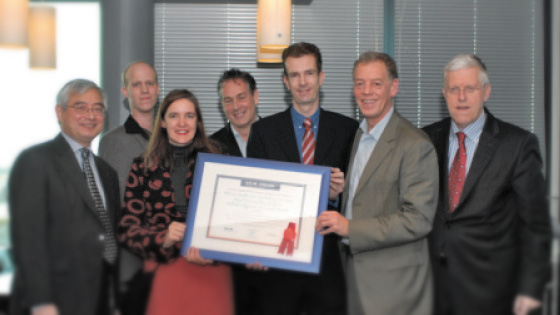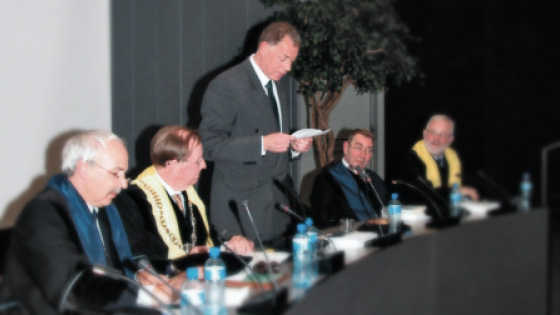 Programme:

Logistics & Information Systems
ERIM Membership:

Affiliate Member ERIM, affiliated since 2004
Profile
Peter van Baalen is an associate professor at the Department of Decision and Information Sciences at the Rotterdam School of Management, Erasmus University (RSM).


Peter van Baalen is associate professor Information Management, chair of the Department Decision and Information Sciences, academic director of the centre for e-learning, co-director of the research centre Erasmus@Work.


His research interests are pay-offs in knowledge sharing, relational models in knowledge sharing behavior, dynamics of knowledge networks and communities, e-learning and social media and student engagement, new ways of working (telework, hybrid and sustainable workplaces), and the adoption and implementation of information technologies.


His articles appeared in European Journal of Information Systems, Decision Support Systems, Management Information Systems Quarterly Executive, European Management Journal, Management Learning, Journal of Organizational Change Management. He wrote many book chapters and (co-) authored and edited eight books.
br>
He lectures in the fields of knowledge management and new media in business.


Peter van Baalen's previous work focused on the history and future of management education and management learning and appeared in Higher Education Policy, Journal of Industrial Training, Industrial and Commercial Training, Journal of Management History.
Work in progress

(9)
Meulen, D. van der, Baalen, P.J. van & Heck, E. van (2014). No Place Like Home. The Effect of Telework Gains on Knowledge Worker Productivity. Academy of Management Annual Meeting: Philadelphia (2014, augustus 01 - 2014, augustus 05).
Romochkina, I., Zuidwijk, R. & Baalen, P.J. van (2014). A PRICING STRATEGY FOR INTER-ORGANIZATIONAL INFORMATION SYSTEMS: USER VALUE MEETS FAIR SHARING. paper submission ECIS 2014: Tel aviv.
Meulen, D. van der, Baalen, P.J. van & Legerstee, M. (2014). Do As We Do. Social Network Influences on Communication Media Repertoire Mirroring. International Conference on Organizational Learning, Knowledge, and Capabilities: Oslo, Norway (2014, april 22 - 2014, april 24).
Wessels, C., Baalen, P.J. van & Proper, K. (2014). Staying engaged in the new world of work: Elucidating the influence of workplace felxibility on work engagement. Academy of Management 2014: Philadelphia (2014, augustus 01 - 2014, augustus 05).
Baalen, P.J. van (2012). Risk Junctions: Reflexive Moderrnization and the Hybrid Workspace. 7th Organization Studies Workshop May 2012: Rhodes, Greece.
Meulen, D. van der, Baalen, P.J. van & Heck, E. van (2012). Please, Do Not Disturb. Telework, Distractions and the Productivity of the Knowledge Worker. International Conference on Information Systems 2012: Orlando.
Baalen, P.J. van, Dalen, J. van, Oosterhout, Marcel van & Baas, P. (2012). Task-Technology Fit and Affordances in the High Performance Workplace (first round review Journal of Information Technology).
Romochnkina, I., Baalen, P.J. van & Zuidwijk, R.A. (2012). Digital Platforms in Ports: towards the third generfation of port community systems. EURAM 2012: Rotterdam.
Houtman, L., Hooff, B. van & Baalen, P.J. van (2010). Knowledge Sharing Between Local Work Contexts: a Multi-Method Case Study. OLKC 2010: Boston (2010, juni 03 - 2010, juni 06).
Visiting address
Office: E.171
Roetersstraat 11
1018 WB

,

Amsterdam
Netherlands
Postal address
Postbus 19268
1000 GG

,

Amsterdam
Netherlands