P. (Pooyan) Ghazizadeh MSc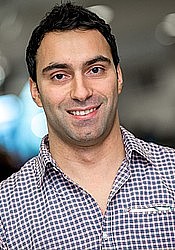 Rotterdam School of Management (RSM)
Erasmus University Rotterdam
ERIM PhD Candidate
Field:
Finance & Accounting
Affiliated since 2009
PhD Track Does financing influence firm strategy and competition? A long-term perspective
This project empirically investigates the impact of different corporate strategies and competition on the capital structure of Dutch firms. Finance and strategy have traditionally been two areas of research that were studied separately. There is however an increasing call for integration between finance and strategy research as several scholars have argued that financial decisions have strategic importance and a strategic perspective is thought to facilitate a more eclectic and realistic assessment of the capital structure puzzle (Barton and Gordon, 1987; Bromiley, 1990; Kochhar, 1996; Myers, 2001). This project responds to this call by examining whether firms' capital structure is related to their corporate strategy for a selection of large Dutch firms from 1948 till 2003.
Keywords

Capital structure; financing choice; corporate governance; bank financing; business history

Time frame

2009 -
Event (1)
Research Seminar
As: Speaker
---
Address
Visiting address
Office: Mandeville Building T10-37
Burgemeester Oudlaan 50
3062 PA Rotterdam
Postal address
Postbus 1738
3000 DR Rotterdam
Netherlands