R. (Robert) Suurmond MSc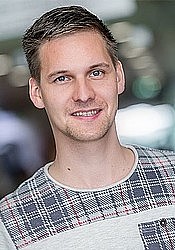 Rotterdam School of Management (RSM)
Erasmus University Rotterdam
ERIM PhD Candidate
Field:
Logistics & Information Systems
Affiliated since 2014
Robert Suurmond is a PhD candidate at the Department of Technology and Operations Management. His research focusses on how innovation is achieved in the context of supply (network) collaborations, for both products and services. For example, how do buyer-supplier-customer service triads form and function? Or what is the effect of supplier involvement in new product development? Furthermore, Robert is well-equiped in both qualitative and quantitative research methodology. He is the co-developer of a free and simple tool for meta-analysis (Meta-Essentials, see publications below).
Robert obtained an MSc in Supply Chain Management and an BSc in Business Administration from Erasmus University Rotterdam. 
---
PhD Track supplier involvement in product and service development
Robert Suurmond's PhD project examines the role the supply network plays in product and service innovation. The PhD project consists of three studies on the intersection of supply chain management and innovation.
A meta-analysis of supplier involvement in product innovation shows why mixed empirical findings have been reported for the effect of supplier involvement on performance. Three avenues for understanding the heterogeneity in results are proposed. First, this research shows that the way prior research conceptualizes 'performance' is multifaceted and multileveled. Second, involving suppliers early in a project is not the same as transferring responsibility for development from inside to outside the organization. And finally, the efficacy of supplier involvement is moderated by task uncertainty and national culture. Suppliers are a source of innovation and knowledge that firms need to leverage, and more so if task uncertainty increases. The effect of supplier involvement is larger in countries that are more collectivistic and uncertainty accepting. Combined, these avenues explain (part of) the variance in research findings.
The second project, currently underway, examines the role that the supply network plays in service innovation and takes a more exploratory approach. Process research in traditional service organizations, such as financial and professional services shows the activities and roles that each party needs to play for successful market introduction of new service ideas. The research also examines under what conditions customer firms benefit from suppliers' ideas for service innovation, and the steps that the purchasing department must undertake to achieve successful service innovation.
A third project concerns how firms can scout for innovative potential suppliers in the fuzzy front-end of innovation. Both product and service firms increasingly worry about technological developments that could disrupt the competitive landscape. This project examines methods for scouting the supply network based on potential value in innovation and proposes ways in which a firm's absorptive capacity can be improved with supply network scouting.
Keywords

Supplier involvement; product development; service development; innovation; meta-analysis; research and development; necessary condition analysis.

Time frame

2014 -
Work in Progress
R. Suurmond, J.Y.F. Wynstra & J. Dul (2018). The sense and non-sense of (early) supplier involvement in NPD: a meta-analysis. In Proceedings of the 27th IPSERA Annual Meeting
Recognitions (2)
Organization Memberships (2)
European Operations Management Association

Member

International Purchasing and Supply Education and Research Association

Member
---
Address
Visiting address
Office: Mandeville Building T09-47
Burgemeester Oudlaan 50
3062 PA Rotterdam
Postal address
Postbus 1738
3000 DR Rotterdam
Netherlands