A.J.J. (Ron) Maas MSc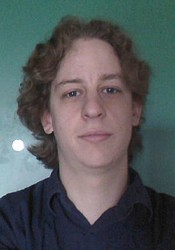 Rotterdam School of Management (RSM)
Erasmus University Rotterdam
ERIM PhD Candidate
Field:
Strategy & Entrepreneurship
Affiliated since 2012
PhD Track On the influence of institutional forces on the strategic behavior of firms
Firms do not operate in a vacuum: apart from having to deal with external market forces, each firm is also embedded in their own institutional context. Yet while the relation between firm strategy and market forces is largely mapped out, the extent to which the institutional embeddedness of firms is consequential for their behavior and strategic decision making remains quite ambiguous. Thus far, the literature has revealed several key institutional forces, as well as possible strategic responses to the pressure firms experience as a result of these forces. But while the existence and influence of these institutions has been widely acknowledged, areas such as the extent of their role in actively shaping the strategic decision making of firms, the contingency of firm performance on institutional contexts, and strategic responses of firms to changes in their institutional environment as a source of competitive advantage remain underdeveloped.
This dissertation sets out to address these gaps, through spanning a breadth of situations in which institutions play a role in influencing organizational behavior. The first study addresses the initial encounter of firms with their institutional context, their time of founding. Though applying imprinting theory this study advances a more comprehensive overview of the determinants of firm internationalizat, highlighting the continuous role played by founding conditions on firm internationalization strategy beyond explantions through contemporary factors. The second study takes a meta-analytical approach towards examining the influence of institutions in shaping organizational strategy of incumbent firms. By applying an institutional perspective to the context of mergers and acquisitions (M&As), this study examines if the M&A – performance relationship is contingent on institutional factors from either home or target country. Finally, the third study examines organizational responses to changes in their institutional environment. By accounting for the nature of institutional changes, as well as adoption and implementation time of firms to these new institutions, we aim to introduce a more fine-grained view of appropriate strategic responses for a changing institutional environment.
Keywords

Institutional theory; institutional change; internationalization; mergers and acquisitions; imprinting theory; organizational adoption and implementation; decoupling; meta-analysis.

Time frame

2014 -
---
Address
Visiting address
Office: Mandeville Building T07-56
Burgemeester Oudlaan 50
3062 PA Rotterdam
Postal address
Postbus 1738
3000 DR Rotterdam
Netherlands