X. (Xishu) Li
RSM - Rotterdam School of Management
Erasmus University Rotterdam
ERIM Doctoral Student
Field:
Logistics & Information Systems
Affiliated since 2011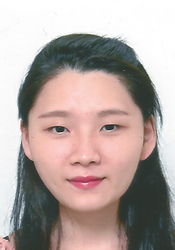 Xishu Li is a PhD Candidate at the Department of Technology & Operations Management, Rotterdam School of Management, Erasmus University. Her supervisor team includes Professor Rene De Koster, Professor Rommert Dekker, and Professor Rob Zuidwijk.
She is specialized in operations management, quantitative logistics, economic modeling and software development. Her research topics include capacity investment, dynamic pricing, supply disruption risk forecasting, new product launch, and sustainability. By means of optimization models, algorithms, simulations and big data analytics, She investigates the optimal long-term investment and pricing policy under market uncertainty and competition pressure. Her research links closely to practices, by revealing the underlying mechanisms behind the "irrational" investments observed in practice and suggesting the best investment decisions, as well as pricing policy, at the moment. Her results also help firms gain competitive advantages by predicting the competitors' future moves.
PhD Project
Green Port Initiatives and Environmental Fleet Management
The past years have seen an increasing development of management tools and policies which make ports more "green". However, there is no criterion for assessing the value of these tools in encouraging sustainable practices. This project will develop stylized economic models to account for the economic and environmental impacts of the environmental tools. In addition, the efficiency conditions of these tools will be identified. The results will be validated in Ports of Rotterdam, Shanghai and Long Beach. This research will offer an ideal platform for a globally accepted approach to assess the environmental value and efficiency of port projects.
Keywords

green port management; sustainability; environmental impact; quantitative logistics; modeling; international comparison

Time frame

2013 -
---
Address
Visiting address
Office: Mandeville Building T09-54
Burgemeester Oudlaan 50
3062 PA Rotterdam

Postal address
Postbus 1738
3000 DR Rotterdam
Netherlands