Dr. Y. (Yuri) Peers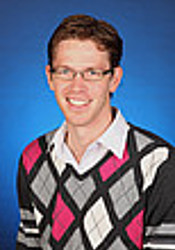 Erasmus School of Economics (ESE)
Erasmus University Rotterdam
Yuri Peers is Assistant Professor of Marketing. His research interests are in the combination of marketing and applied econometrics. In particular, he likes to answer current substantive problems in marketing with econometric models. He works on a wide range of problems, such as new product diffusion, tourism, and pharmaceutical marketing. The advanced econometric models are the common denominator throughout all these projects.
Yuri obtained his master in Econometrics (major Quantitative Marketing) at Erasmus University Rotterdam. In 2011 he completed here his PhD titled "Econometric Advances in Diffusion Models", in which he focuses on recent challenges in aggregate diffusion models due to increasing data availability (e.g. seasonality, different estimation techniques, mixed-frequency data).
After his PhD Yuri started a two year post-doctoral position at hte Waikato University in New Zealand. During his time as post-doc he worked on several projects that look into the dynamics of tourism to New Zealand, especially the impact of the economic business cycle on demand and marketing effectiveness.
Currently Yuri is back at Erasmus School of Economics, where he works on projects in new product diffusion and pharmaceutical marketing.
Publications (4)
Doctoral Thesis
Y. Peers (2011, december 2).

Econometric advances in diffusion models.

Erasmus University Rotterdam (137 pag.) (Rotterdam: Erasmus Research Institute of Management (PhD Serie 251)) Prom./coprom.: Prof.Dr. P.H.B.F. Franses & prof.dr. D. Fok.
---
Address
Visiting address
Office: Tinbergen Building H15-19
Burgemeester Oudlaan 50
3062 PA Rotterdam
Postal address
Postbus 1738
3000 DR Rotterdam
Netherlands