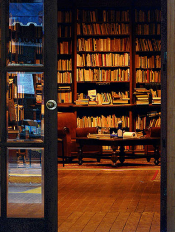 This section offers users of the ESC supporting material that can help them use the ESC, design the ESC surveys according to recommendations in the field, and write scholarly methods sections according to best practice.
Handbooks
Background reading
Guidelines
Forums and mail lists
Handbooks
Generally, users are best advised to use the build handbook within the ESC. You find a "help" button on the upper right corner. If you press it, you get access to the most up to date description of the ESC functions.
Downloadable guides:
Background reading
The portal www.websm.org is the entity on web-survey methodology. You can consult it for specific problems research related problems or to find relevant articles and books on the issue of web-based testing.
Joinson, A. N., McKenna, K., Postmes, T., & Reips, U.-D. (Eds.) (2007). The Oxford Handbook of Internet Psychology. Oxford University Press.
Dillman, 

Don A., 

Jolene D. Smyth

, 

Leah Melani Christian (2008) Mail and Internet Surveys: The Tailored Design Method, 3rd Edition, Wiley - Publishers: Haboken. 
Birnbaum, M. (2000). Psychological Experiments on the Internet. San Diego: Academic Press.
R. Chris Fraley (2004). How to conduct behavioral research over the internet. A beginner's guide to HTML and CGI/Perl. Chicago: The Guilford Press.
Gosling, S. D., Vaziere, S., Srivastava, S. & John, O. P. (2004). "Should we trust web-based studies?" American Psychologist, 59, 2, 93-104.
Gosling, S. & Johnson, J. Advanced Methods for Conducting Online Behavioral Research. Washington, D. C.: The American Psychological Association.
Guidelines
Forums and mail lists