An Introduction to Management Consultancy
---
Abstract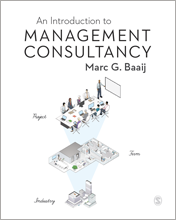 Whether you are looking to build on your management studies or experience of working in business, you are likely to have come across management consultancy and will need a clear and concise introduction to this area to help you understand its practices and techniques in order to hire and implement management consultancy in the future. This text provides you with these essentials for success in your studies and later industries when working with and not just for consultancy firms.
The text is built around learning objectives to empower your understanding of the 'what', 'how', 'when' and 'why' at macro and micro levels of management consultancy and its stakeholders, and provides you with engaging real life examples and extra web materials for study.
As well as full courses on management consultancy, this text will be invaluable to your management knowledge and skill-set across strategy, change, analytics, problem-solving, solution implementation and decision-making as applied by the world's top management consulting firms, such as McKinsey & Company, The Boston Consulting Group, and Bain & Company.
Resources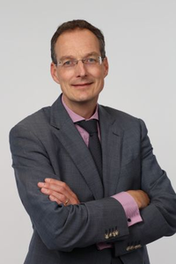 The companion website for this text is available.

Lecturer's resources
Lecturer's guide
Teaching notes per chapter
Answer guidance to end-of-chapter questions in book
Suggested discussion questions
Suggested small group assignments
Suggested small group field project
Lecture slides
Option 1: provide all figures of the book on PowerPoint slides
Option 2: create complete PowerPoint presentations for each chapter
Exercises
Exam questions
Discussion forum
Student resources
Templates for developing logical structures
Web resources
Consultancy publications
Consultancy web site, career page
Job application preparation services
Consultancy institutions
Reviews
"This book provides a crystal clear, strategic and up to date view of consulting that combines research and practice. It will be of equal value to consultants, their clients and anyone studying the industry or management innovation, at undergraduate or postgraduate level. It will be a leader in its field."
- Professor Andrew Sturdy, Head of the Department of Management, University of Bristol
"An informative source that should be considered must reading for anyone interested in a thoughtful, easy to follow overview of the management consulting industry, from the normative pull of a true "helping" profession to the critical depiction of management consultants as little more than masters of rhetoric skilled at organizational sorcery. The volume contains myriad insights into consultancy's micro- and macro-level dynamics, from individual consultants and their roles, responsibilities and expectations, to the competitive realities of consultancies and the knowledge management challenges of our post-industrial age, to the nature and nuances of consulting projects. The book is equally valuable for those interested in entering the consulting industry as well as managers who will be working with consultants."
- Anthony F. Buono, Bentley University
Table of Contents
PART ONE: THE MANAGEMENT CONSULTANCY PHENOMENON
Chapter 1: Defining management consultancy
Chapter 2: Origin and development of management consultancy
Chapter 3: Reasons, risks and results of management consultancy
PART TWO: THE MANAGEMENT CONSULTANCY INDUSTRY
Chapter 4: Overview of the management consultancy industry landscape
Chapter 5: The competitive landscape of the management consultancy industry
Chapter 6: Macro-trends and the management consultancy industry
PART THREE: THE MANAGEMENT CONSULTANCY FIRM
Chapter 7: The value chain of the management consultancy firm
Chapter 8: Managing the management consultancy firm
Chapter 9: People and careers in management consultancy
PART FOUR: THE MANAGEMENT CONSULTANCY PROJECT
Chapter 10: Clients and other stakeholders
Chapter 11: Management of a consultancy project
Chapter 12: Structured problem diagnosis
Chapter 13: Structured solution development
Chapter 14: Structured communications
Chapter 15: Structured implementation
More information