Research Master Council & Student Association

The ERIM Research Master programme has its own student association, MφΣ, that initiates and co-ordinates academic, social and (inter)cultural activities. MφΣ organizes social activities together with PhD candidates and academic staff, so that research master students have sufficient opportunities to prepare themselves for the role of PhD candidate and a further academic career.
ERIM Research Master Council Introduces Itself
Like students from all other programs, we Research Master students have our own association: the Research Master Council. But rest reassured, it is nothing like the rather infamous, party-animal concentrating, drama-every-day fraternities or sororities you may have seen on TV. We are a different group of bright young minds! We chose this program because we share the same unrivaled passion and energy for academic research, beyond a genuine appreciation for life and meaning. Some may call us nerds, or bookworms, but we would rather call ourselves true believers of science and humanity. We want to dig a bit deeper not only because we are driven by the natural curiosity about the unknown, but more importantly, because we care, about the people, the organization, and the overall society. We want to investigate how business or management functions not only because it is intriguing but also because we want to make it better! We desire to make an impact by pushing forward the human knowledge and passing it on to the general public and especially the next generation.
However, conducting academic research is never easy, especially when you have no prior experience. The two years spent in the Research Master Program is a major transition for everybody (like marriage to academia). Thus, there will be hardship, and there will be confusion. The council is here to help!
RM Council Members 2017-2018
Currently, we have five people on the RM Council representing a very diverse and international background.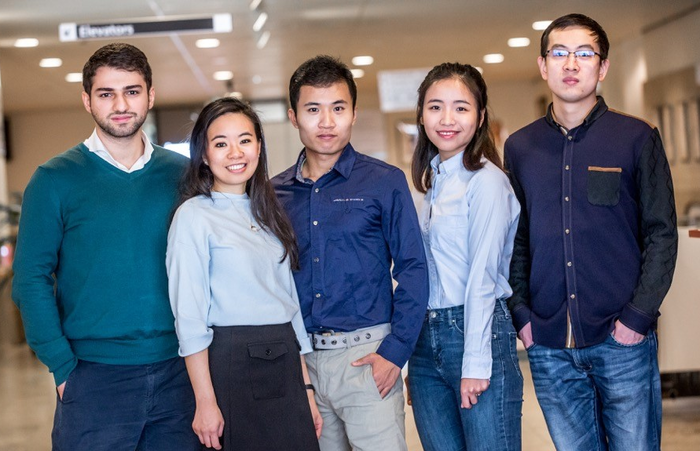 Our Mission
The Research Master Council channels the students' concerns to the ERIM Office, and we help them figure out their best path. We also make suggestions to the Office to enhance the overall quality of the courses and student experience. We are ready and willing to help each other out so that everybody can survive and succeed. Furthermore, we are also cool people who enjoy life and know the importance of work-life balance (no matter how hard it is!). We want to make the two years at ERIM an experience even more memorable than it is intrinsically! Therefore, we organize a variety of events to chill, breathe, bond, and have some fun (no, papers are not the only thing that bounds us)! Social drinks, dinners, outings, parties, you name it! Rumor has it that meaningful relationships develop in these events, so we are not bragging. Our goal is for everyone in the program to have the best time and also prepare for the future challenges in their career, whether in academia or in the industry.