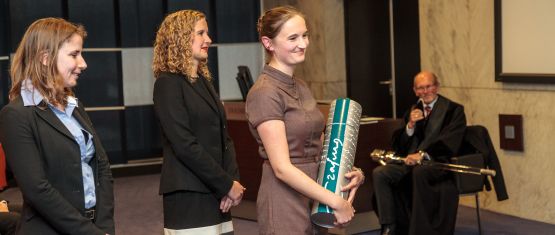 ERIM has celebrated more than 275 successful PhD defences since 2000.
The ERIM Research Master programme trains you for your PhD studies and beyond. Career prospects can include future research, or an academic position in management. If you continue your studies and embark onto a PhD programme at ERIM, your career prospects can include research in management at European and North American business schools – where qualified PhD researchers are in demand.
The best performers from the ERIM Research Master programme proceed to a PhD position and an academic research career, either at ERIM, where the majority of our doctoral programme graduates continue their study, or at other Dutch and international universities.
Graduates from the ERIM Research Master programme who decide not to pursue a PhD win research-oriented jobs outside academia in large international organisations, consultancies and banks.