Executive Education Program
Executive Program- Doing Business with China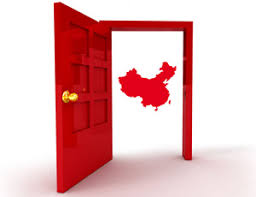 The global impact of changes in the Chinese business landscape is based on geo-political and socio-cultural trends. With the continuing growth and importance of the Chinese economy in mind, we must bridge the differences in cultural and regulatory business practices in order to do business with China.
Strategic Opportunities with Chinese businesses
At a time when Chinese companies are increasing their foreign direct investment in Europe, your organisation needs to be able to make decisions about strategic opportunities to compete or collaborate with Chinese businesses. Get a bird's eye view of Chinese dynamism and Sino-EU cultural dexterity that you can use immediately.
This two-day programme will give you critical insights on macro trends and emerging opportunities, and show you the scope of the cross-cultural competencies that you will need for more productive interactions inside and oustide of China.
Learning objectives
After completing the programme, you will be able to:
recognise the influence of Chinese political and socio-economic forces on the Chinese and global business landscape
critically evaluate emerging opportunities and how to compete or collaborate with Chinese companies
manage cross-border teams based on an understanding of Sino-EU cultural dexterity
evaluate cutting-edge Chinese business model innovations and growth strategies.
For whom
This programme is for mid-career and senior managers in industries that are or are expecting to be B2B and B2C in or with China. For example, organisations acting as a liaison between China and their home country or organisations that are establishing their presence in Greater China or expanding to China. Likely functions include marketing, finance, sales and exports, among others.
The program will be started from Q1 2019, and the detailed information can be found in the following website.
RSM-Tsinghua Executive Education (Beijing) Program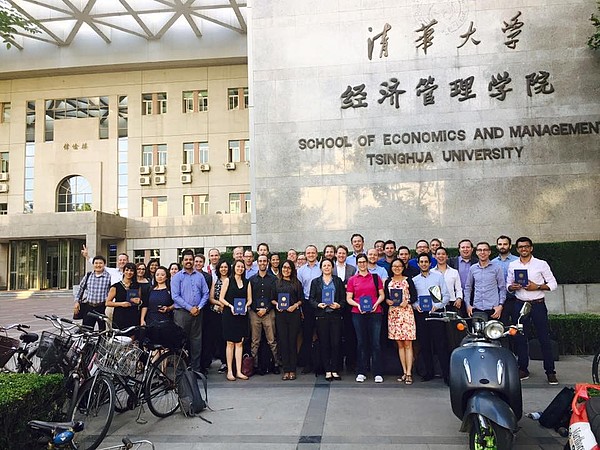 Master Study Club Marketing Management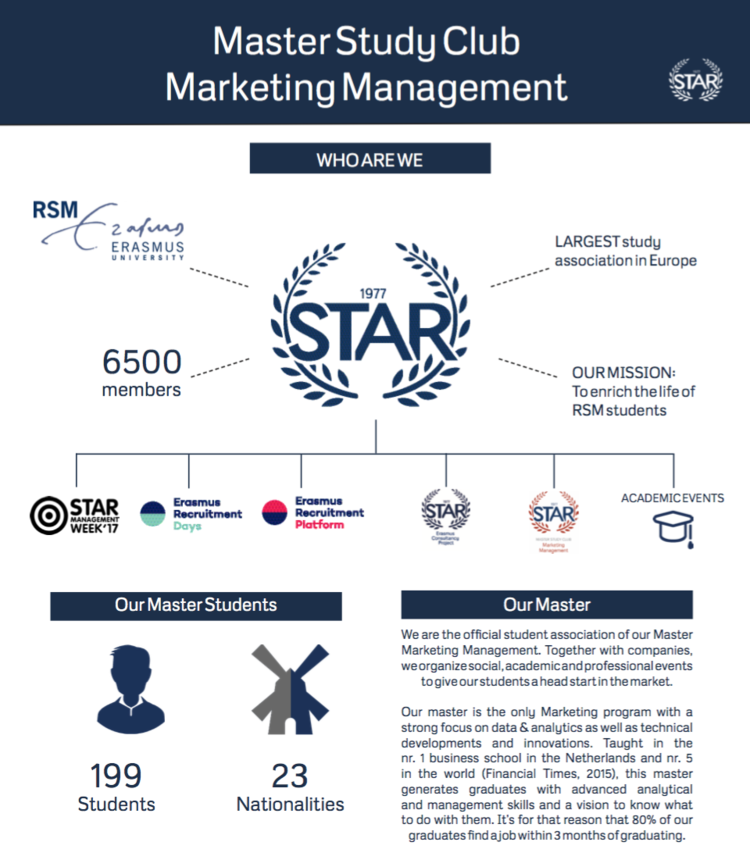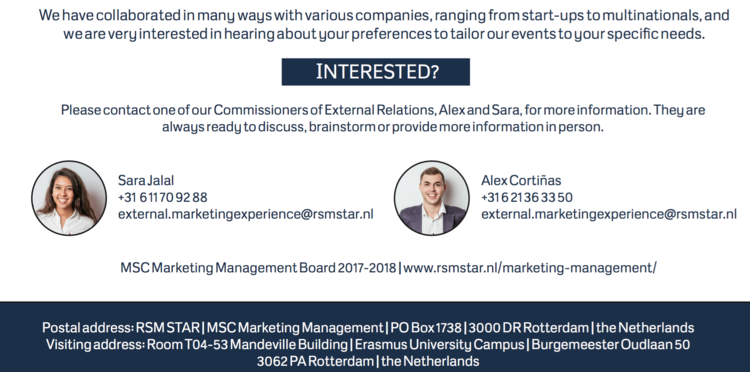 Getting In Touch With Marketing Students
Proposed Date: 14-18thor 21-25th of May
The purpose of organizing the company visit to Huawei is to experience the business culture of a leading Chinese company in an international environment, such as The Netherlands. Nowadays, in- creasing interconnectedness requires businesses and professionals to be agile and culturally mind- ful. Developing an understanding of distinct business cultures and practices certainly contributes to our early professional careers.
Proposed Theme
• How Huawei has experienced entering the EU market in relation to the market potential, cultural aspects, and customer pro les. Particularly, how these differ from those in the home market of China.
Company Visit (3h)
Company Introduction (30min)
• Describe the company, industry and local/international branches
• Role in the EU market and the characteristics of the target customer • Business culture
• Current projects related to marketing
Employee testimonials (30min)
• 2 or 3 employees with marketing roles are invited to describe their responsibilities, day to day work, challenges and relevant skills for their job role.
Tour of ces (30min)
Case study (1h - optional)
• Students actively work on an interactive exercise designed by the company. Following, employees provide feedback on the proposed solutions, or in the case of an existing project, the solution that was implemented at the time. To conclude, time is allocated to discuss the case and ask questions.
Open Q&A Session (30min)
• Opportunity for employees and students to discuss and ask questions, accompanied by some drinks and snacks.