Scholtes Waterservices receives a Highly Commended mention in 2012 case writing competition!
---
"Scholtes Waterservices", a teaching case written by Dr. Vanessa Strike, Scientific Director, Erasmus Centre for Family Business, and Lisa Barendse, a former RSM Master's student, received a special Highly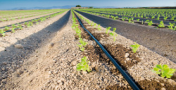 Commended mention from the judges due to its outstanding quality and was one of the runners-up in the 2012 EFMD Case Writing Competition. The results of the case writing competition may be found on the EFMD website.
This case is based on a second generation family firm in the Netherlands which specialized in installing and selling waterpipes, primarily for the horticultural industry. In 2008 Rijk Scholtes and his brother, Ben, took over the management of the firm from their father and through a buyout plan gradually took over the ownership. It soon became evident that Rijk Sr., their father, could not let go of the company. This especially affected Rijk Jr., as he worked in the office that was closest to the place where Rijk Sr. lived. As a result, the relationship between Rijk Sr. and Rijk Jr. began to steadily deteriorate. Moreover, Rijk Jr. began to feel isolated as the relationship and collaboration between Rjik Sr. and Ben was not adversely affected, instead, the once strong relationship between the brothers also began to degenerate. Rjik Jr. is left wondering whether anything can be done to rectify the situation or whether it is time to leave the family firm. You can read more about the case on the ECFB website.