Navigating Family Businesses at the Crossroads
---

Family businesses find themselves at the crossroads at various points in their entrepreneurial development. Every generation will need to make big decisions and strategic choices about succession, governance, retaining family ownership, strategic changes or large investments. Unlike other businesses, family members or family (founder) characteristics influence decision making at these crossroads.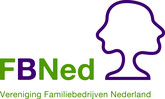 The symposium organised by the Erasmus Centre for Family Business (ECFB) in partnership with FBNed on Friday 7 March 2014 will offer (next generation) leaders of family businesses, and (future) family business shareholders the opportunity to interact with our keynote speakers and RSM researchers, share ideas, get new insights for family businesses on this topic and network with each other.
As a member of a family business, you will learn from other family businesses and RSM research, and leave with new perspectives for dealing with these 'crossroads'.
Please note that invitations are limited to members of  family businesses only – but multiple members per family firm are encouraged. Advisors permitted only on the invitation of a business-owning family.
Why should you attend?
Participants will have the opportunity to listen to well-known family business leaders and learn from their experiences.
Family business members are presented with new ideas and challenged by research. They will learn from other families and from researchers. They will go home with new insights regarding their own crossroads.
Family business members will have the opportunity to become part of the family business community. By supporting research as well as (future) education of their children, they will ensure the viability and longevity of their family business.
About the ECFB
Family firms account for one third of Fortune 500 companies. In the EU, 80% of companies are family firms, accounting for 75% of all employment. In the Netherlands, 69% of firms are family owned (excluding self-employed entrepreneurs), and they are estimated to contribute to over half of the Dutch national product each year.
The ECFB conducts world-class research into family business and shares this research with the family business community. Also, the ECFB contributes to education and sharing of experiences between family businesses. It thus contributes to the development and long-term viability of family firms around the world. The ECFB is a specialist research centre based at Erasmus Research Institute of Management (ERIM), the joint research institute of Rotterdam School of Management, Erasmus University (RSM) and the Erasmus School of Economics (ESE).  Scientific Director is Dr Vanessa Strike.
"We want to increase awareness of the study of family business to the academic and practitioner communities, and highlight its importance to the economy. Our interests lay in the challenges involved in responsible ownership through teaching, development of educational materials, and outreach activities in order to ensure the viability of family businesses around the world," says Scientific Director Dr Vanessa Strike.
Details
For more information such as the speakers, the programme, the venue and other details please check out the website of the Rotterdam School of Management here, or navigate to the ECFB event page here.