A. (Anna) Nikulina MSc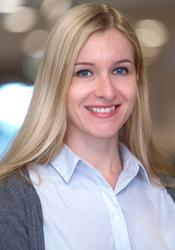 Rotterdam School of Management (RSM)
Erasmus University Rotterdam
ERIM PhD Candidate
Field:
Logistics & Information Systems
Affiliated since 2016
PhD Track Contracting strategies in complex capital projects: example of the offshore wind sector
Contractual governance in large capital projects has certain features that may make the general contract studies' findings not directly applicable to them. Because of the high level of product and process complexity and high levels of outsourcing the contracts in capital projects tend to be complex as well; they also play a key role in such projects. Due to traditionally low levels of collaboration and partnering in the capital construction firms often heavily rely on contractual rather than on relational governance. Thus, quality of the contracting process (right choice of a contract, proper development of clauses and its effective management) is very important for success of large capital undertakings.
The dissertation is aimed to fill several gaps that exist in the academic literature and that were also confirmed as relevant questions by the practitioners in a series of interviews held in the offshore wind firms. First, It will empirically identify the antecedents of the contracting strategy choices that have been conceptualized but not sufficiently confirmed by industry studies; it will also make an attempt in comparing effectiveness of available contracting strategies. Next, it will focus on factors that are considered in allocating risks to project parties through contracts and hopefully will shed light on if and how such process is different in single- versus multi-contracting approach; a view of contractor frequently neglected in the risk-related studies will be investigated. Finally, it will look at the learning-to-contract phenomenon in the project-based firm by taking a holistic look at this process, including not only learning between same two partners covered in the previous studies, but also learning from the external sources such as other firms or industries.
All three studies are aimed at finding answers to yet uninvestigated questions and also potential improvements to the contracting strategies applied in the offshore wind sector. The research will also add to the knowledge about contractual governance of complex capital projects in general, and hopefully will help the offshore wind sector to find more effective contracts that are very important in reducing the cost of wind farm development - the key industry challenge.
Keywords

project-based firm, offshore wind, construction, contracting strategy, risk allocation, learning, contract

Time frame

2016 -
---
Address
Visiting address
Office: Mandeville Building T09-34
Burgemeester Oudlaan 50
3062 PA Rotterdam
Postal address
Postbus 1738
3000 DR Rotterdam
Netherlands