A.B. (Annelot) Wismans MSc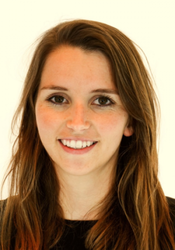 Erasmus School of Economics (ESE)
Erasmus University Rotterdam
ERIM PhD Candidate
Field:
Strategy & Entrepreneurship
Affiliated since 2018
PhD Track What characterizes the entrepreneur? On the neurocognition of economic behavior
The neurocognitive mechanisms of deviant and psychopathological behavior are investigated for clinical reasons. A new view is that these investigations can also be applied for analyzing individuals' regular economic behavior. The present PhD project provides a unique opportunity to be among the first researchers working in the interdisciplinary field of economics, neurobiology, and clinical psychology, using novel approaches for modelling economic behavior.
The project aims to advance our fundamental knowledge about economic behavior, particularly entrepreneurship, using determinants originally developed to assess symptoms derived from the field of clinical and neuropsychology. This approach will enhance our understanding and improve the prediction of (successful) entrepreneurial behavior. Other types of economic behavior and outcomes such as unemployment, education, health, and happiness will be studied following a similar approach. The candidate will develop models, to predict economic behaviors using psychiatric symptoms and/or neurobiological measures. The candidate will be given the opportunity to collect (EEG) data set for measuring brain activity in a variety of relevant contexts.
Keywords

Economics, Clinical Psychology, Neurobiology, Psychiatric Symptoms, EEG, Economic Behavior, Entrepreneurship.

Time frame

2018 -
---
Address
Visiting address
Office: N4-08
Burgemeester Oudlaan 50
3062 PA Rotterdam
Postal address
Postbus 1738
3000 DR Rotterdam
Netherlands