A.B. (Annelot) Wismans MSc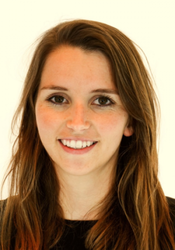 Erasmus School of Economics (ESE)
Erasmus University Rotterdam
ERIM PhD Candidate
Field:
Strategy & Entrepreneurship
Affiliated since 2018
PhD Track Behavioural Insights from the COVID-19 Pandemic. Studies on Compliance, Vaccination, and Entrepreneurship
The COVID-19 pandemic has had an unparalleled impact on the global population. To halt the pandemic preventive measures were quickly installed by governments and new vaccines were developed. The effectiveness of both these strategies heavily relied on human behaviour. It was therefore quickly acknowledged that insights from social and behavioural were needed. This urgent need formed the start of this dissertation. The six studies included add to the understanding of behaviour during the COVID-19 pandemic and cover three themes: compliance with COVID-19 measures, COVID-19 vaccination, and entrepreneurship during the pandemic. In short, we study whether individual compliance with different COVID-19 public health measures can be treated as a sole construct, how compliance with these measures relates to differences in individual impulsivity, and how country-level policy stringency and individual level predictors associate with face mask use in a multi-country sample. We provide insights into the drivers of students' COVID-19 vaccination intention and study how vaccination behaviour differs between entrepreneurs and employees. Finally, we investigate how the pandemic has altered entrepreneurial intentions of students. Most of the chapters are based on data collected as part of the Erasmus University Rotterdam International COVID-19 Student Survey, while others make use of large representative open access databases (LISS panel, Eurobarometer, and Understanding America Study).
Keywords

COVID-19, pandemic, compliance, vaccination, entrepreneurship, behaviour, public health

Time frame

2018 -
Publications
Chapter (1)
Academic (1)

Wismans, A., Lodder, M., & Thurik, R. (2022). Entrepreneurial Intention of Dutch Students During the COVID-19 Pandemic: Are Today's Students Still Tomorrow's Entrepreneurs? In International Studies in Entrepreneurship (Vol. 54, pp. 187-207). Kluwer/Springer. International Studies in Entrepreneurship Vol. 54 https://doi.org/10.1007/978-3-031-04655-1_14
Doctoral Thesis (1)
Internal (1)

Wismans, A. (2023). Behavioural Insights from the COVID-19 Pandemic: Studies on Compliance, Vaccination, and Entrepreneurship. [Doctoral Thesis, Erasmus University Rotterdam, Erasmus Research Institute of Management]. Erasmus University Rotterdam (EUR).
Event (1)
PhD Defence
As: Contact, Speaker
---
Address
Visiting address
Office: N4-08
Burgemeester Oudlaan 50
3062 PA Rotterdam
Postal address
Postbus 1738
3000 DR Rotterdam
Netherlands