A.L. (Anoek Leonieke) Holthuijsen MSc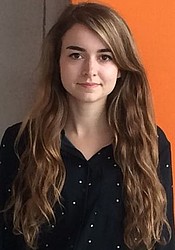 Rotterdam School of Management (RSM)
Erasmus University Rotterdam
ERIM PhD Candidate
Field:
Finance & Accounting
Affiliated since 2019
PhD Track Accounting, accountants and accountability
Accounting is the research discipline that examines the role of accounting information in companies´ communications, both externally and internally. Accounting information plays a central role in our society. It does so within and between organizations, and between organizations and their wider stakeholders, and almost anywhere else where agents are formally or informally accountable to others. One of the key functions of accounting information, and the accountants that produce and report such information, is to explain and justify choices and outcomes to fulfil accountability demands. For example, managers justify and explain their investment decisions to their superiors. Firms justify and explain their polices to their shareholders and other stakeholders. The provision of such information is never neutral, that is, many decisions made by managers and the firms the work in are influenced by the need to justify and explain. For example, managers and firms may choose investments that are easy to account for, rather than those that are rational, such that they are optimal to the firm, and maximize firm value. This PhD project aims to provide a better understanding of the role of accountants in this context, using neuroscientific theory and method. While the project aims generally to investigate if and how accountants are able to safeguard rationality in the context of accountability pressure, the specific objective of this Ph.D. project is to study the neuro-economic and neuro-psychological impact of accountability. The expectation is that more specific research questions are developed that will be examined using field and lab-experiments using naturalistic measurements such as fMRI, EEG and eye-tracking. The structure of this Ph.D project will be as follows. During the first year, the Ph.D student will receive high-quality training in accounting (and finance) research as well as (applied) econometric methods. At the end of the first year, the student will have developed a first proposal for three empirical studies, having much independence in selecting a research focus. During the following three years, these studies will be carried out and gradually developed into three working papers that are potentially publishable in high-quality academic journals. Especially during the early stages of the project, the Ph.D. student will intensively cooperate with the members of the supervisory team.
Keywords

Accounting, accountability, management control, rationality, human cognition, neuroscience.

Time frame

2019 -
---
Address
Visiting address
Office: T08-01
Burgemeester Oudlaan 50
3062 PA Rotterdam
Postal address
Postbus 1738
3000 DR Rotterdam
Netherlands