A. (Ayman) Abdelwahed MSc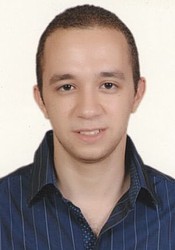 Rotterdam School of Management (RSM)
Erasmus University Rotterdam
ERIM PhD Candidate
Field:
Logistics & Information Systems
Affiliated since 2017
PhD Track Smart Energy Deployment in Cities and Public Transport
This project focuses on developing tools and methods for maximizing the effectiveness of energy streams within cities. On one hand, this means that the aim is to minimize the use of energy. On the other hand, the aim is to match the demand and supply of energy as well as possible, leading to a win-win situation for producers and users of energy. The demand side and the supply side should be measured and monitored well, in order to enable good energy management possible. Essential is the share of data between the different users of energy. Not only by the planned rollout of smart meters, but also by a smart coupling of the energy management systems. The research question is to find out which management systems are most effective in this context.
One particular application area of smart energy deployment is found in public transport. Here the challenge and innovation is to introduce zero emission electrical buses successfully on a large scale, while at the same time the reliability of the timetable of the public transport system is guaranteed at all times. That means that it should be guaranteed that the electrical buses never run out of energy, and that there is sufficient time available in the timetable for charging or exchanging the batteries of the buses. Furthermore, the combined batteries of the buses can be considered as a large energy grid, that can be used for the storage of energy, and where charging and uncharging can take place at the most appropriate points in time.
This PhD project will be carried out in close cooperation with the Dutch energy provider ENECO, and with RET, the operator of the public transport system in Rotterdam (Metros, Trams, Buses, Watertaxis). This PhD project is part of the large EU-funded project RUGGEDISED, in which 34 partners work together on sustainable energy deployment. The main city partners in the project are Rotterdam, Umeå and Glasgow. RUGGEDISED is short for: Rotterdam, Umeå, and Glasgow: Generating Exemplar Districts In Sustainable Energy Deployment.
Keywords

Smart energy deployment, energy grids, public transport, electrical buses.

Time frame

2017 -
Publications
Article (1)
Academic (1)

Abdelwahed, A., Berg, P., Brandt, T., Collins, J., & Ketter, W. (2020). Evaluating and Optimizing Opportunity Fast-Charging Schedules in Transit Battery Electric Bus Networks. Transportation Science, 54(6), 1601-1615. https://doi.org/10.1287/trsc.2020.0982
Conference proceeding (1)
Academic (1)

Abdelwahed, A., van den Berg, P. L., & Brandt, T. (2019). Enabling sustainable public transport in smart cities through real-time decision support. In 40th International Conference on Information Systems, ICIS 2019 [2682] Association for Information Systems. 40th International Conference on Information Systems, ICIS 2019 http://hdl.handle.net/1765/123230
---
Address
Visiting address
Office: Mandeville Building T09-07
Burgemeester Oudlaan 50
3062 PA Rotterdam
Postal address
Postbus 1738
3000 DR Rotterdam
Netherlands