dr. C. (Christoph) Fuchs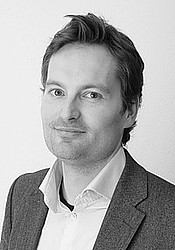 (external) researcher
Rotterdam School of Management (RSM)
Erasmus University Rotterdam
Christoph Fuchs is Associate Professor at Rotterdam School of Management, Erasmus University. His research interests include customer empowerment and integration, new product development and design, consumer response to novel marketing strategies, and measurement theory. His research has been published or accepted for publication in journals such as the Journal of Marketing, Management Science, Journal of the Academy of Marketing Science, or Journal of Product Innovation Management and won, or was runner-up, for several academic awards including the Thomas C. Hustad Award Best Paper Award 2011 for the best paper published in the Journal of Product Innovation Management in 2011, and the MSI/H. Paul Root Award, for the paper with the most significant contribution to the advancement of the practice of market in the Journal of Marketing in 2012. Prior joining academica, he worked at IBM Central and Eastern Europe.
Publications (20)
Articles (17)
C. Fuchs, M.G. de Jong & M. Schreier (2019). Earmarked donations to charity: Cross-cultural evidence on its appeal to donors across twenty five countries. Management Science, Accepted.

C. Fuchs, M. Schreier & S.M.J. van Osselaer (2015). The Handmade Effect: What's Love Got to Do with It?

Journal of Marketing, 79

(2), 98-110. doi:

10.1509/jm.14.0018

C. Fuchs & A. Diamantopoulos (2010). Evaluating the Effectiveness of Brand-Positioning Strategies from a Consumer Perspective.

European Journal of Marketing, 44

(11/12), 1763-1786. Winner Outstanding Paper Award 2011. doi:

10.1108/03090561011079873

C. Fuchs & A. Diamantopoulos (2009). Using Single-Item Measures for Construct Measurement in Management Research: Conceptual Issues and Application Guidelines. Die Betriebswirtschaft, 69 (2), 197-212.
Book Contributions
C. Fuchs & A. Diamantopoulos (2012). Positioning Bases' Influence on Product Similarity Perceptions. In A. Diamantopoulos, W. Fritz & L. Hildebrandt (Eds.), Quantitative Marketing and Marketing Management (pp. 325-348). Berlin: Springer
Professional Publications (2)
PhD Track (1)
Recognition (1)
Editorial positions
International Journal of Research in Marketing

Editorial Board
Event (1)
Research Seminar
As: Speaker
---
Address
Visiting address
Office: Mandeville Building T10-13
Burgemeester Oudlaan 50
3062 PA Rotterdam
Postal address
Postbus 1738
3000 DR Rotterdam
Netherlands