dr. E. (Egemen) Genc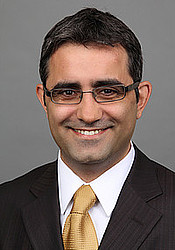 Rotterdam School of Management (RSM)
Erasmus University Rotterdam
Member ERIM
Field:
Finance & Accounting
Affiliated since 2012
Egemen is currently an Associate Professor of Finance at Rotterdam School of Management, Erasmus University. His research interests include mutual funds, investments, short selling, and empirical asset pricing.
Personal website: egemengenc.com
Publications (3)
Professional Publications
PhD Tracks (3)
Role: Co-promotor
PhD Candidate: Gelly Fu
Time frame: 2016 -
Role: Co-promotor
PhD Candidate: Lennard Böckenförde
Time frame: 2018 -
Role: Daily Supervisor
PhD Candidate: Xander Hut
Time frame: 2018 -
PhD Vacancy (1)
Risks and rewards play a pivotal role in theoretical and empirical research on financial markets. One of the fundamental concepts of asset pricing is that investors are rewarded for bearing risk, through higher expected returns, but that only particular, aggregate and non-diversifiable, sources of risk are priced by the market. However, the notion that security prices are always accurate (the "efficient markets hypothesis") has been undermined by mounting evidence on incidences of mispricing, "behavioural finance", and limits to arbitrage. This development has opened the door to idiosyncratic risk and variables related to mispricing being considered as potential determinants of expected returns. Establishing the determinants of asset prices and expected returns of securities in different asset classes remains a key challenge, and a very active area of research. Research on financial markets further considers trading on financial markets, the role of different types of (institutional) investors, the viability of different investment strategies, and also the broader role of financial markets in society.
In this project, which is an umbrella for several potential projects, a number of alternative research problems are collected that provide additional insight into the role of risk, information, and investor behaviour in financial markets. All projects are of an empirical nature and are exploring the wide range of databases that is available at Erasmus University, including data on international stock prices, institutional ownership, mutual fund and hedge fund performance. Key questions are identified and investigated using appropriate and, where necessary, innovative econometric techniques. The first year of the project will be used to get acquainted with potential supervisors and to identify concrete research topics. During the entire project, three or four papers will be written, potentially with different supervisors, which jointly constitute the PhD thesis.
Read more
---
Address
Visiting address
Office: Mandeville Building T08-33
Burgemeester Oudlaan 50
3062 PA Rotterdam
Postal address
Postbus 1738
3000 DR Rotterdam
Netherlands