E.A. (Erik) Waltré MSc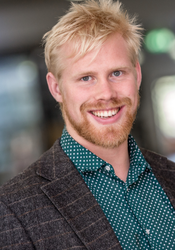 Rotterdam School of Management (RSM)
Erasmus University Rotterdam
I am a fourth year PhD candidate in Organizational Behavior at Rotterdam School of Management (RSM), Erasmus University, where I expect to graduate in summer 2020. I dedicate my PhD to investigating the unique demands that leaders in sales- and service-contexts are facing. Starting from the observation that employees in the sales and service-sector are prone to experience rejection and failure, I investigate what leaders in sales and service-sector can do to help employees overcome failure, rejection, and negative emotions. This line of thinking has taken me down two main paths. The first one has to do with transparency and social comparison, where I am interested in what leaders can do to navigate the social comparisons that abound in a transparent context. The second one has to do with negative events in the workplace, and what leaders can do to support employees who experience failure and rejection. I collaborate closely with companies to test and validate my research. My ongoing work has been presented at the Academy of Management Annual Meeting, and the Global Sales Science Institute. During my years at RSM, I have had the opportunity to teach on the bachelor level, master level, as well as to executives. I have given classes in both OB (Bachelor) and HRM (Master). I have also taught workshops for executives in sales leadership.
**Keywords:** leadership, sales, service, performance
**Time frame:** 2015-
PhD Track Leading for Performance in Adversity Managing Failure, Negative Emotions, and Self-Threats
The primary aim of this dissertation is to investigate what leaders can do to help followers perform better in adversity, such as failure, negative emotions, and perceptions of self-threat. In jobs with more adverse experiences, working risks coming at the expense of both well-being and – paradoxically – performance. In those situations, leading for performance requires leaders to help followers deal more effectively with adverse experiences, and to minimize the distress that may otherwise be evoked by them. The prevalence of adverse situations inherent to many jobs highlights the importance for leaders in those situations to help followers minimize the negative consequences of adversity. Inspired by this challenge, the aim of this treatise is to investigate the role of leadership in assisting followers exposed to such adversity. This dissertation comprises a programmatic research agenda that investigates how and when leaders may be effective in managing followers' experiences of adversity. Across three studies, we develop insights about how and when key leadership behaviors in these situations can be effective in stimulating follower performance.
The first study is based on the observation that social comparison can be either a source of inspiration or a source of despair, depending on how people compare. We theorize that
leadership can benefit follower performance by influencing follower performance comparisons. Results from a field experiment demonstrate that a training on managing follower social comparison was effective in stimulating follower performance but only when it was given in a context that aligned with the underlying leadership message.
In the second study, we consider the absence of performance effects in the emotion regulating leadership literature. We identify follower potential and comfortability to be influenced by emotion regulating leadership as two key factors that determine the effectiveness of emotion regulating leadership. Results from a field experiment demonstrate that a training on emotion regulating leadership only resulted in positive performance effects for followers scoring higher on either or both of those factors, as measured by performance pressure and psychological safety.
In the third study, we develop a conceptual model about how leaders can help prevent follower psychological resource depletion. In this theoretical paper, we propose that leaders can do so through the combination of two key behaviors: advocating an understanding to followers about how they can regulate their psychological resource depletion and coaching followers in their experiences of depletion regulation. We further propose that this leadership is more effective in more resource depleting situations.
Keywords

Leadership, adversity, failure, performance, emotions, social comparison, self-threat, psychological safety, field-experiment,

Time frame

2015 -
Publications
Doctoral Thesis (1)
Internal (1)

Waltré, E. (2022). Leading for Performance in Adversity: Managing Failure, Negative Emotions, and Self-Threats. Erasmus University.
Event (1)
PhD Defence
As: Contact, Speaker
---
Address
Visiting address
Office: Mandeville Building T10-49
Burgemeester Oudlaan 50
3062 PA Rotterdam
Postal address
Postbus 1738
3000 DR Rotterdam
Netherlands