prof.dr. G.J. (Gerard) Tellis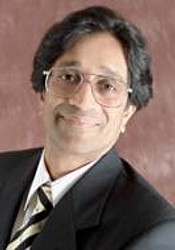 Department of Marketing
Marshall School of Business
University of Southern California
Gerard J. Tellis (PhD Michigan) is Professor, Neely Chair of American Enterprise, and Director of the Center for Global Innovation, at the USC Marshall School of Business.


Dr. Tellis is an expert in innovation, advertising, pricing,new product growth, emerging markets and global market entry. He has published 5 books and over 100 papers (http://www.gtellis.net) that have won over 20 awards, including the Long Term Marketing Science, Frank M. Bass, William F. Odell, Harold D. Maynard (twice), and Converse award for lifetime contributions to research. His new book, Unrelenting Innovation, explains how transforming culture can enable firms to stay relentlessly innovative. His book Will and Vision (co-authored with Peter Gold) was cited as one of the top 10 books by the Harvard Business Review and was the winner of the AMA Berry Award.


Dr. Tellis is a Distinguished Professor of Marketing Research, Erasmus University, Rotterdam, a Research Professor at the Judge Business School, Cambridge University, and a Fellow of Sidney Sussex College, Cambridge University, UK. He is an Associate Editor of Marketing Science and Journal of Marketing Research and Journal of Marketing Research, and has been on the editorial review boards of the Journal of Marketing Research, Journal of Marketing, and Marketing Science for several years. He is VIce-President of External Relations for the Informs Society of Marketing Science and was a Trustee of the Marketing Science Institute.
Work in Progress (4)
L. Schöler, B. Skiera & G.J. Tellis (2018). Stock Market Returns to Financial Innovations During and Before the Financial Crisis in US and Europe. Journal of Product Innovation Management.
G.J. Tellis & S. Tirunillai (2018). Extracting Dimensions of Consumer Satisfaction with Quality from Web Chatter: Strategic Brand Analysis of Big Data Using Latent Dirichlet Allocation. Journal of Marketing Research.
G.J. Tellis & A. Borah (2018). Make, Buy, Ally? Choice and Payoff To Alternate Strategies for Innovation. Marketing Science.
G.J. Tellis & G. Rubera (2018). Spinoffs versus Buyouts: Profitability of Alternate Strategies for Commercializing Innovation. Strategic Management Journal.
Publications (19)
Articles (18)
J. Johnson, G.J. Tellis & D. MacInnis (2005). Winner, losers and biased trades. Journal of Consumer Research, 32 (2), 324-330.

A. Sood & G.J. Tellis (2005). Technological evolution and radical innovations. Journal of Marketing, 69 (3), 152-168.
Book Contributions
G.J. Tellis, R. Chandy & J. Prabhu (2012). Key Questions on Innovation in the B2B Context. In Gary Lilien & Raj Grewal (Eds.), Handbook of Business to Business Marketing (pp. 582-595). Cheltenham, UK: Edward Elgar
Event (1)
Research Seminar
As: Speaker
---
Address
Visiting address
Trousdale Parkway 3670
90089 Los Angeles
Postal address
University of Southern California
90089 Los Angeles
United States