G. (Guus) Hendriks MA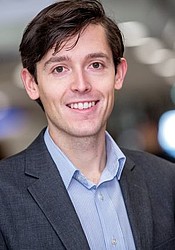 Rotterdam School of Management (RSM)
Erasmus University Rotterdam
ERIM PhD Candidate
Field:
Strategy & Entrepreneurship
Affiliated since 2013
PhD Track Home Country Conditions for International Investment
Much of the literature that studies the influence of institutional environments on firms' internationalisation strategies focuses either on home-host country differences or the extent to which the host country's environment influences MNE (multinational enterprise) strategy in this market. The importance of the home country environment for international expansion has typically been overlooked. Yet, in many industries performing well in a challenging home market is considered a strategically important objective and potentially a source of international competitive advantages. Three projects will build on this existing body of work and explore in which way the home environment affects decisions to add distance, portfolio restructuring activities and outward investment behaviour of emerging market MNEs; areas that have, until now, received little attention.
The first project enriches extant internationalisation research by studying the effects of home market importance on the cultural distance added by firms during expansion, as some internationalisation moves are bolder than others. Although counterintuitive, bold internationalisation moves are not always deterred by high levels of home market importance, but are also dependent on whether uncertainty in the home country is endogenous or exogenous. The second project builds on this home market focus, but rather shifts the attention to studying both entry and exit activities of MNEs within the bigger picture of international portfolio restructuring. Although many international business papers refer to MNEs as having a portfolio of subsidiaries, in addition to a portfolio of business lines, only few studies actually consider international expansion and foreign divestment as part of a reorientation strategy employed by firms. The third project will examine in more detail certain home country conditions conducive to outward foreign direct investment. Recent studies highlight the importance of public sector support, especially when emerging market multinationals are considered. These home country measures, such as loans, grants, ministerial engagement and information agencies, are in place in a wide variety of countries. This project aims to better understand what role they play with respect to development effects of emerging market multinationals' investment by comparing investment policy measures for a multitude of different home countries.
Keywords

multinational enterprises, foreign direct investment, portfolio restructuring, home country conditions, internationalisation strategies, home government investment policy

Time frame

2013 -
---
Address
Visiting address
Office: Mandeville Building T07-03
Burgemeester Oudlaan 50
3062 PA Rotterdam
Postal address
Postbus 1738
3000 DR Rotterdam
Netherlands