H.M. (Huong May) Truong MSc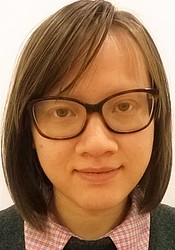 Rotterdam School of Management (RSM)
Erasmus University Rotterdam
ERIM PhD Candidate
Field:
Logistics & Information Systems
Affiliated since 2016
Multichannel sales strategies have become common due to the usage of advanced information technologies. Sellers are increasing incorporating different exchange methods ranging from online and offline auctions, online posted price channel to offline stores.  However, how different channels can be strategically combined and how one channel can influence the outcomes of another, especially in a multi-trading mechanism context remain largely underexplored. This project addresses these gaps through 3 distinct studies. The studies exploit a large dataset from a unique system where an online posted price channel (so-called pre-sales) is incorporated into a B2B Dutch auction system sequentially. Consequently, my first study focuses on the economic impact of pre-sales, exploring the outcomes for lots with and without pre-sales. We posit that pre-sales can offer a new set of information that sellers can exploit and consequently, the study dissects the effect of different information cues on auctions based on which recommendations can be made. The second study focuses on buyer strategic behaviors in the multi-mechanism system. We examine the determinants of buyers' choices and how the pre-sales may shape auctions' behaviors. Further, this study offers evidence on an emerging group of buyers who complements the pre-sales and the auctions. Such groups of buyers have rarely been considered in previous literature. The third study focuses on price dynamics in sequential auctions. This topic has been attracting attention from auction and market design researchers due to the unsettled findings between the traditional theory and empirical evidence (so-called the declining price anomaly). By combining multiple levels analysis, we study the role of information signals in the auction price dynamics formation.
---
PhD Track Data-driven decision support in complex markets
While Dutch auction is widely used in agriproducts trading, in recent years, other forms of exchange such as online auction and e-commerce have seen substantial growth. The emergence of such channels creates a very dynamic and complex sales system that sellers and buyers will need to navigate. Several researches have been dedicated to understand the mechanisms and key drivers of individual channels, yet, the interaction between channels and how these channels together shape bidders' decisions are still left largely underexplored. In this study, under the context of Flora Holland Dutch flower auction, we will address different aspects of bidders' pricing decisions in a multi-channel auction system. The research is split into 3 specific studies. The first study will look into how bidders' demand influences price level and how this relationship (or price elasticity) will be shaped by different sales channels including onsite Auction, online Auction and e-commerce. The second study will explore price anchoring effect in auction or in other words how the past information contributes in shaping bidders' current pricing decisions. Finally, in the third study, we aim to gain further insights into the determinants of price dispersion and how this may change between different channels. The insights from the three studies will provide valuable information and recommendation for sellers and market operator not only in cooperating different sales channels and but also in developing their pricing strategies and decision support system that help to maximize profit.
Keywords

Auction design, Dutch auction, Multi-channel, Pricing dynamics, Price Elasticity, Price Dispersion, Price Reference, Price Anchoring, Online Auction, Dutch flower auction, Willingness to Pay

Time frame

2016 -
Work in Progress
H.M. Truong, A. Gupta & W. Ketter (2020). Buyers Strategic Choices and Behaviors in B2B Multichannel Auction Markets. In Conference on Information Systems and Technology (CIST)
Publications (5)
Articles (5)
H.M. Truong, A. Gupta, W. Ketter & H.W.G.M. van Heck (2020). The Declining Price Anomaly in B2B Sequential Multi-channel Auctions. In Workshop on Information Technologies and Systems (WITS). Munich, Germany

H.M. Truong, A. Gupta, W. Ketter & E. van Heck (2019). Understanding B2B Buyer Behavior in Multichannel Markets: How Posted Price Channel Affect Buyers' Strategic Behavior in Auctions. In ICIS 2019 Proceedings

H.M. Truong, A. Gupta, W. Ketter & H.W.G.M. van Heck (2018). Integrating Posted price channel with B2B Sequential Dutch Auction System. In Conference on Information Systems and Technology (CIST). Phoenix, USA

H.M. Truong, A. Gupta, W. Ketter & H.W.G.M. van Heck (2017). Effects of posted price channel on multi-channel Sequential Dutch auction system. In International Conference on Information Systems (ICIS). Seoul, South Korea
---
Address
Visiting address
Office: Mandeville Building T09-07
Burgemeester Oudlaan 50
3062 PA Rotterdam
Postal address
Postbus 1738
3000 DR Rotterdam
Netherlands