I.P. (Ivo) Esseveld MSc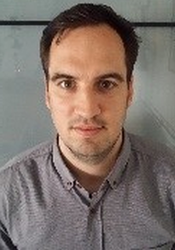 Rotterdam School of Management (RSM)
Erasmus University Rotterdam
ERIM PhD Candidate
Field:
Logistics & Information Systems
Affiliated since 2015
My research mainly deals with the dilemma of performing both creatively and financially at the same time within the creative industries. This topic is the main dilemma in the Battle of the Souls project to which I try to contribute specifically by looking at how the innovation capabilities of creative firms influence the creation of different types of innovation. These different types of innovation, sustaining and  business-model innovation, have the potential to explain how to create long term economic sustainability within the sector.
---
PhD Track Creative Industries and Business Model Innovation: Innovation Capabilities Oriented Towards Product and Service Innovation?
This proposal examines under which conditions firm innovation capabilities lead to firm performance. Firm innovation capabilities are widely regarded to be critical for firms to increase performance but it is not clear how the application of innovation capabilities translate into higher firm performance. I aim to fill this gap in the literature by proposing that different innovation outcomes (i.e., product and service innovation versus business model innovation) mediate the relationship between firm innovation capabilities and firm performance. I propose that allocation of scarce capabilities for different innovation outcomes is moderated by different orientations (creative and financial). Specifically, I expect that a financial orientation should enhance the effect of innovation capabilities on business model innovation. Conversely, a creative orientation should enhance the effect of innovation capabilities on product and service innovation. The setting for this research is the creative industries' sector in which tension exists in balancing financial and creative orientations.
Keywords

Business Model Innovation, Firm Innovation Capabilities, Creative Industries, Orientations

Time frame

2015 -
---
Address
Visiting address
Office: Mandeville Building T09-42
Burgemeester Oudlaan 50
3062 PA Rotterdam
Postal address
Postbus 1738
3000 DR Rotterdam
Netherlands