J. (Jun) Xiao MSc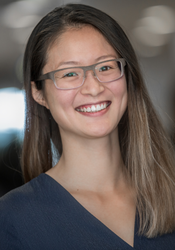 Rotterdam School of Management (RSM)
Erasmus University Rotterdam
ERIM PhD Candidate
Field:
Logistics & Information Systems
Affiliated since 2015
PhD Track On Wines and Wineskins: Exploring Coordination in New Forms of Organizing
I am a fourth year PhD candidate in Innovation Management at Rotterdam School of Management (RSM), where I expect to graduate in summer 2020. I've also held a visiting scholar position at INSEAD in spring and fall 2019. My research interests include models of coordinating work in innovation contexts, new forms of organizing, as well as control and power dynamics in organizations.
In my current research, I engage in these areas of interest through the dynamics that take place within two types of new organizational forms. The first encompasses the internal (re)structuring decisions and coordination dynamics that occur in Agile organizations: the internal dynamics hierarchical transitions, routine dynamics in Scrum teams, the implications of digitization strategies on organizational structure. The second area of research is around startup accelerators: the brokerage role of accelerator teams, and the interpersonal dynamics shaping interactions between early-stage entrepreneurs and investors.  
Conducting embedded research, in close collaboration with organizations, is an experience that I actively pursue, develop, and genuinely enjoy. My ongoing work has been presented at various conferences such as the Annual Meeting of the Academy of Management, the European Group for Organizational Studies, the International Process Symposium and the Annual INGRoup Conference.                                                                                                     
At RSM, I teach courses at the undergraduate, graduate and executive level. I find that the best classroom dynamics result from (1) a hands-on, participative approach with students, and (2) when I manage to deliver material that engages deeply with management theory, while being colored and informed by current and concrete examples – such as from my own research and consulting experience. I've taught courses, or given workshops on: digital innovation management and strategy, qualitative research methods and managing collective creativity. I also coach and co-read master's theses, generally in the area of innovation management.
Keywords

New ways of working, routine dynamics, coordinating innovation, qualitative research methods

Time frame

2015 -
---
Address
Visiting address
Office: Mandeville Building T09-41
Burgemeester Oudlaan 50
3062 PA Rotterdam
Postal address
Postbus 1738
3000 DR Rotterdam
Netherlands