L. (Lingtian) Kong MSc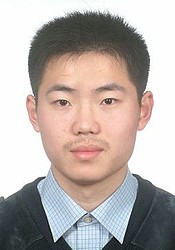 Rotterdam School of Management (RSM)
Erasmus University Rotterdam
ERIM PhD Candidate
Field:
Finance & Accounting
Affiliated since 2012
Lingtian Kong is a PhD Candidate at Rotterdam School of Management, Department of Finance. He is working on the PhD project "The interplay of finance and new technology: a two way street." under the daily supervison of Dion Bongaerts and Mark Van Achter (promotor Marno Verbeek).
---
PhD Track The Cost of Market Efficiency: a micro-structural approach
During my PhD residence, I plan to study three related issues in the interface between liquidity provision, microstructure and market efficiency. My PhD research will revolve around the question: by what mechanism can the financial industry outgrow its social usefulness, and how can the regulators alleviate such excess activity? In general, deep and efficient financial markets have been shown to improve economic performance by stimulating growth (Rajan et al 1998) and by allocating productive capital more efficiently (Wurgler 2000), ultimately generating benefits for the society as a whole.However, the 2008 financial crisis revealed that a financial sector that is "too active" can harm the economy as a whole. My research aims to determine how much the equilibrium activity deviates from the first best and what measures can be taken to align these two.
Keywords

low latency traders; liquidity creation; mutual funds; information asymmetry

Time frame

2012 -
Work in Progress
D. Bongaerts, L. Kong & M. Van Achter (2018). Trading Speed Competition: Can the Arms Race Go Too Far?
Event (1)
Research Seminar
As: Speaker
---
Address
Visiting address
Office: Mandeville Building T08-53
Burgemeester Oudlaan 50
3062 PA Rotterdam
Postal address
Postbus 1738
3000 DR Rotterdam
Netherlands