L. (Lingzhe) Liu MSc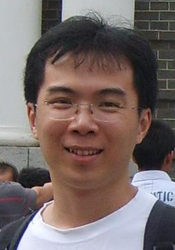 Rotterdam School of Management (RSM)
Erasmus University Rotterdam
ERIM PhD Candidate
Field:
Logistics & Information Systems
Affiliated since 2010
PhD Track Risk Assessment in Global Supply Chains
Supply chain visibility is consistently ranked as a top priority for internationally operating
businesses and for governments that have to perform public supervision tasks on border
crossing goods ows. Information on the operations of the global supply chain will be used
by both businesses and governmental agencies for risk analysis and risk mitigation. For
the business, operational dependency in dierent partner organizations in an SC inevitably
binds their management control eorts together. Therefore, the development of risk analysis
approaches for business that are transparent, objective, repeatable and well documented is
of paramount importance. This approaches will enable them to demonstrate that they will
supervise their own supply chains, so that the government supervisory inspections on them
could be reduced.

Currently there have not been a standardized inter-organizational risk assessment method
to support the risk-related SC collaboration. This PhD research aims at the development of
such a method, with expected contribution in both managerial and technical aspects.
Keywords

global supply chain; risk assessment; business intelligence; collaborative management control

Time frame

2011 -
---
Address
Visiting address
Office: Mandeville Building T09-54
Burgemeester Oudlaan 50
3062 PA Rotterdam
Postal address
Postbus 1738
3000 DR Rotterdam
Netherlands