M.B. (Marina) Dzhelepska MSc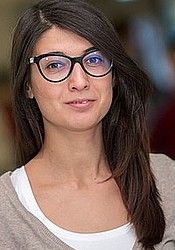 Rotterdam School of Management (RSM)
Erasmus University Rotterdam
ERIM PhD Candidate
Field:
Finance & Accounting
Affiliated since 2012
PhD Track The Family Role in Mutual Fund Performance
The evolution in the mutual fund industry has led to the establishment of the fund families as the main organizational form with more than 90% of funds belonging to a certain family. Given the important role that families play, it is essential to understand how they impact the performance of their member funds. Measuring mutual fund performance has long been a discussed topic in the academia. However, most of the methods for performance evaluation rely on fund specific measures only. The goal of this research project is to provide a link between fund performance and the role of the family organization. Decisions such as selecting fund managers, distributing resources and defining rules of information sharing are made on a family level. These decisions can have impact on member funds' performance and my first paper aims at determining how big that impact is and how it differs among families. My second paper will investigate the consequences of these family policies for individual fund portfolios and more precisely whether they lead to similarities in holdings, better performance or elevated risk. Finally, in my third paper I will study performance on a family level, its persistence over time and its predictive power for the performance of newly started funds. The results of this project could bring new valuable information for performance evaluation.
---
Address
Visiting address
Office: Mandeville Building T08-53
Burgemeester Oudlaan 50
3062 PA Rotterdam
Postal address
Postbus 1738
3000 DR Rotterdam
Netherlands