M.C. (Mumtaz) Arici MSc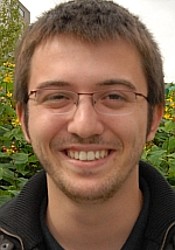 Rotterdam School of Management (RSM)
Erasmus University Rotterdam
ERIM PhD Candidate
Field:
Strategy & Entrepreneurship
Affiliated since 2007
PhD Track Strategic Renewal through Exploitation and Exploration: Antecedents, Mediators and Outcomes
According to received theory, adaptation and survival in turbulent but also stable environments, is dependent on the balance between exploitation and exploration (cf. March, 1991; Levinthal and March, 1993; Van den Bosch et al. 1999; Volberda and Lewin 2003; Sidhu et al., 2004). Exploitation and exploration can both relate to the supply-side (technology) and the demand-side (market and customers) (Sidhu et al., 2007). Thus far however, conceptual frameworks and empirical evidence at firm level do not address questions such as how incumbent firms deal with exploitation and exploration and to what extent there is a balance between the two and how such a balance emerges. The purpose of the project is twofold. First, to develop a conceptual framework in which various generic organizational modes of dealing with the balance between exploitation and exploration will be distinguished. In doing so, the project builds on Volberda's (1998) conceptual framework and proposes four generic modes of dealing with exploitation and exploration at firm level. Hypotheses will be developed for each mode being characterized by specific managerial and organizational antecedents and by particular values of exploitation/exploration metrics. Secondly, the conceptual framework developed will be tested with data from major European long-lived firms. Based on these findings, a questionnaire will be developed to further investigate key antecedents like dynamic capabilities (Eisenhardt and Martin, 2000), key mediators like the rate of change of the external knowledge environment (Van den Bosch et al., 1999), and key outcome variables like performance.
Keywords

Strategic Renewal; Exploitation and Exploration; European Long-lived Firms; Organizational and Managerial Context; Coevolution

Time frame

2007 -
---
Address
Visiting address
Office: Mandeville Building T11-57
Burgemeester Oudlaan 50
3062 PA Rotterdam
Postal address
Postbus 1738
3000 DR Rotterdam
Netherlands