N. (Nemanja) Milovanovic MSc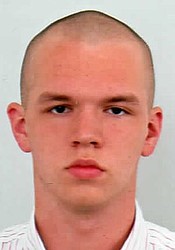 Erasmus School of Economics (ESE)
Erasmus University Rotterdam
ERIM PhD Candidate
Field:
Logistics & Information Systems
Affiliated since 2016
PhD Track Analysis of the eect of the Ultra Large Container Ship on container terminals
In this PhD project, we aim to analyze the eects of the Ultra Large Container
Ship (ULCS) on ports. Although there are a handful of publications
that have already attempted this, they are outdated and use oversimplied
statistical models. We believe that operations research models are more capable
of tackling this problem, as the relationships between the input are
explicitly modeled.
We propose to analyze the eects of ULCSs by considering both land
and sea perspectives. For the sea perspective we investigate how liner shipping
companies could eciently utilize ULCSs in their service network. For
the land perspective we investigate how the port call size is aected, and
also what the consequences are for terminal operations and the hinterland
transportation network.
An important aspect of this project is to apply research in practice. Not
only does this mean that we work closely together with practitioners, but
also that this research is able to provide insight to the actors in the maritime
supply chain.
Keywords

Container terminals, containers, shipping, large ships, logistics, optimization, hinterland transportation

Time frame

2016 -
---
Address
Visiting address
Office: ET-18
Burgemeester Oudlaan 50
3062 PA Rotterdam
Postal address
Postbus 1738
3000 DR Rotterdam
Netherlands