N. (Nienke) Dijkstra MSc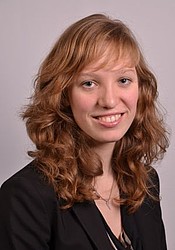 Erasmus School of Economics (ESE)
Erasmus University Rotterdam
ERIM PhD Candidate
Field:
Strategy & Entrepreneurship
Affiliated since 2017
PhD Track Applying Novel Statistical Approaches to Child Psychiatry
Biomarkers can help making early diagnosis and prognosis of psychopathology. Only few associations between biomarkers and psychiatric disorders have been discovered. The underlying aim of this PhD is to analyse some of these biological characteristics. Collecting data is usually a time consuming and costly exercise. Therefore, many studies are based on small sample sizes and lack power and sucient generalizability. We have the unique opportunity to work with data from the Generation R Study conducted at the Erasmus Medical Center Rotterdam. This study was developed to study the growth, health, and development from foetal live onwards till early adulthood. Generation R involves of a very large multi-ethnic population based cohort. The sheer size of this data set allows us to develop exible and statistically more advanced models with the aim to generate more accurate predictions. We will focus on a few specic challenging research questions and develop appropriate statistical models, including machine learning techniques, to answer these questions, primarily using the data from the Generation R cohort.
---
Address
Visiting address
Office: Tinbergen Building H08-11
Burgemeester Oudlaan 50
3062 PA Rotterdam
Postal address
Postbus 1738
3000 DR Rotterdam
Netherlands